Organized Labour Pickets Ecobank Over Sack Of Workers As Bank Denies Action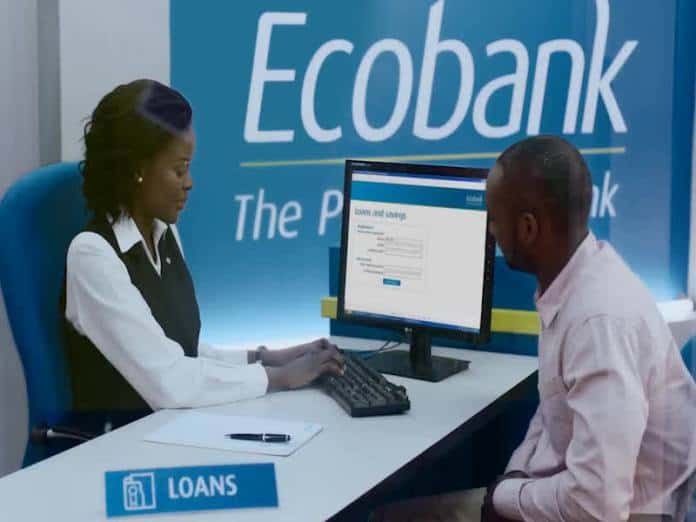 Labour, Ecobank Disagree Over Sack Of Workers
The Victoria Island headquarters of Ecobank was on Thursday besieged by members of the organized labour who are protesting the alleged sacking of workers.
The protesters accused the management of the bank of sacking 1000 workers without paying the expected benefits.
Naija News understands the ongoing protest began at about 7 a.m.
Ohh my Goddess Nigerians imagine modern day slavery in https://t.co/ILoLtF8VVM patrick Akinwutan is denying it that there is no third party employment and the MD is denying it that he dnt sack any one pls Nigerians watch the video clips on situation all round Ecobank branches pic.twitter.com/DbKCkgofwh

— Gummmsuuu12 (@gummmsuuu12) July 11, 2019
See photos from the protest.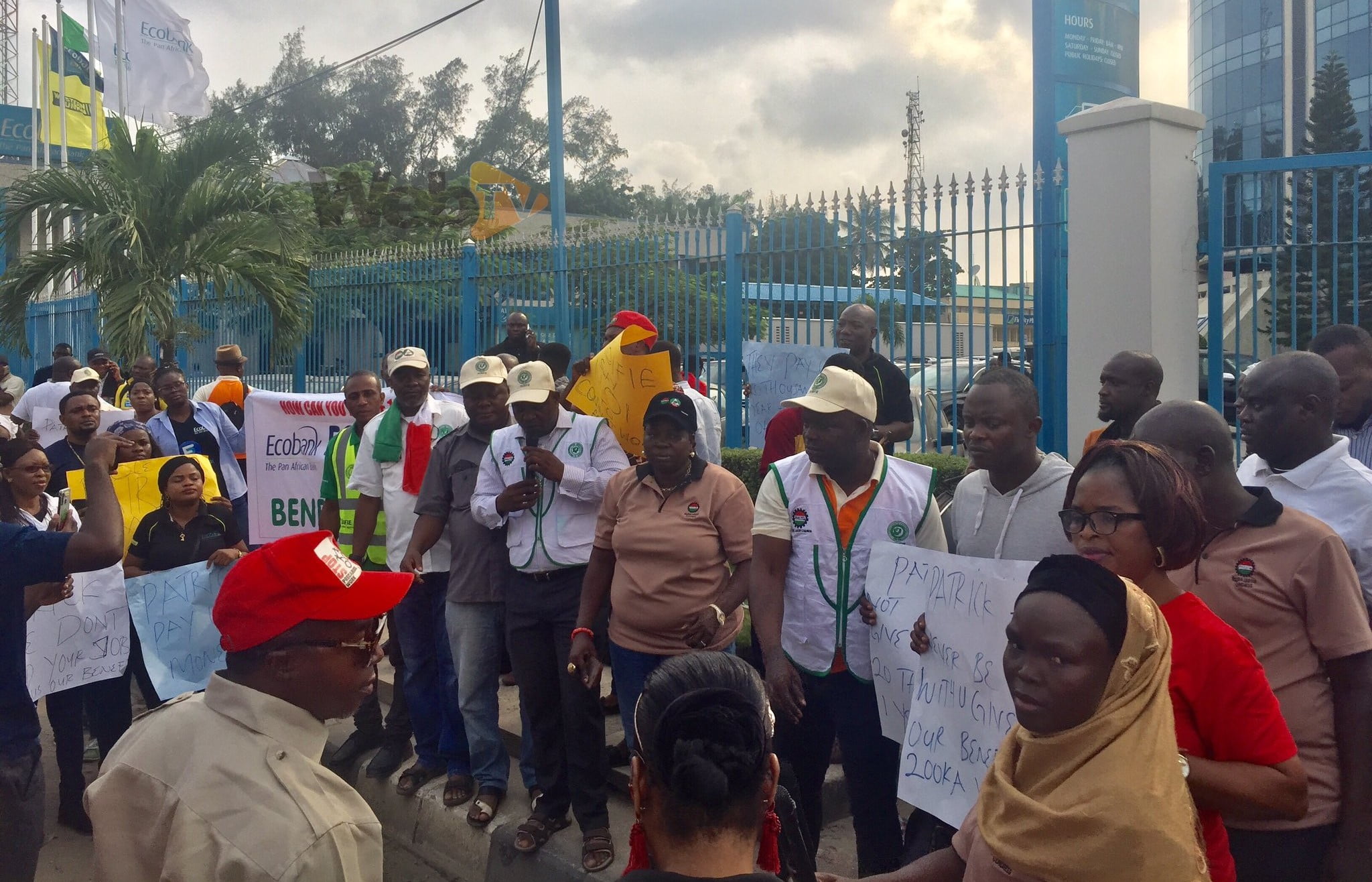 However, the bank in its response via a statement on Thursday, maintained it had not sacked any of its workers has been peddled in some quarters.
The statement noted that it only decided against renewing the contract from its third party recruitment agencies and returned those category of personnel to the recruitment agencies.
The bank added that measures had been put in place to cushion the effect of its decision on those affected.
The statement reads:
"…In addition, the bank has offered them the opportunity to become Xpress point agents of Ecobank as a way of further providing them entrepreneurial and financial empowerment.
" May we state that Ecobank is not obligated to renew its contract with the service providers involved.
"As part of the bank's business strategy, Ecobank Nigeria is investing in the employment of full time graduates.
"Over 300 graduates are currently undergoing training at the bank's state-of-the-art academy recently accredited by the Chartered Institute of Bankers of Nigeria.
"They are to be absorbed into the system at the end their training as permanent staff."
Source: Naija News