Kogi 2019: 'APC' Backs Yahaya Bello For Second Term
A group called the All Progressives Congress Mandate Defenders (APCMD) has endorsed Governor Yahaya Bello of Kogi State for re-election.
In a statement to newsmen the group's National Publicity Secretary, Mr Ifeanyi Emeka, APCMD stated that Yahaya Bello has done well to deserve another term in office following his unprecedented developments in the state.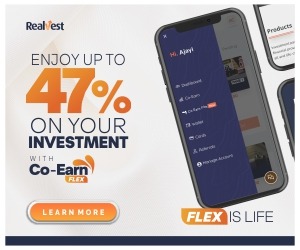 "Our support for Yahaya Bello is hinged on the fact that Kogi State is among the few states in Nigeria that have not taken any loan for the integrated development of the state which cuts across the three senatorial districts.
"Before now, the recurrent expenditure of Kogi State budget used to be between 80 – 90 percent because of political god-fatherism, ghost waters, dysfunctional civil service system, diversion and embezzlement of public funds among others, but because of the civil service reform policies and pragmatic leadership skills of Gov. Yahaya Bello, Kogi State capital expenditure is now more than it's recurrent expenditure thereby making funds available for physical developments and human capacity building and development of the state.
"Gov. Bello has also boosted the Internally Generated Revenue (IGR) profile of state to enviable heights among the states in Nigeria.
"The good governance initiative of Yahaya Bello has brought peace and stability to the state thereby making it the only state that is immune from the crisis and conflicts ravaging the entire North-Central region," the group said.
APCMD expressed confidence in the ability of Gov. Bello to take Kogi State to the next level of good governance.
The group stated that they will no longer fold their arm and watch political interest groups, propagandists and failed politicians in the state to distract the administration of Governor Bello from delivering democratic dividends to the people.
Source: Naija News