See Femi Fani Kayode's Reaction To Ooni, Soyinka's Anti-Ruga Statement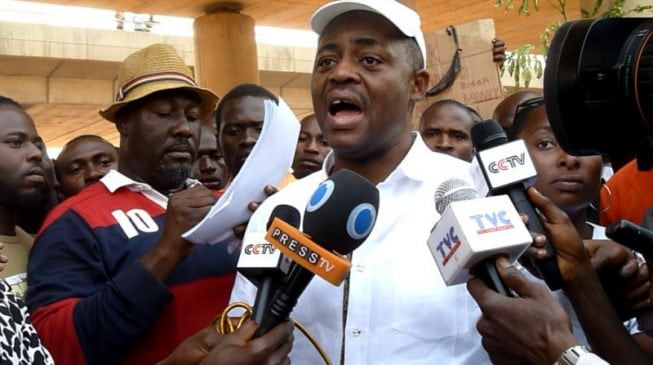 Nigerian Nobel laureate, Professor Wole Soyinka has shared his displeasure about the development around the ruga settlement and the threat by the northern youth in the country.
Naija News understands that the Nobel Laureate expressed his dissatisfaction when one of the Yoruba's topmost monarch, Ooni of Ife, Adeyeye Enitan Ogunwusi, paid him a courtesy visit at his Abeokuta residence.
The duo in a joint communique issued after a meeting expressed concerns over increasing ethnic conflicts in the country and warned that the Nation cannot survive another civil war.
Meanwhile, Former Aviation Minister Femi Fani-Kayode has reacted to the statement of the duo.
Lt. General T.Y. Danjuma (rtd.),Prof. Wole Soyinka and the Ooni of Ife have said that we should defend our ancestral lands against the foreign land-grabbers,marauders and terrorists. I am proud of each of them for speaking out and boldly taking a stand. The rest is left for us.

— Femi Fani-Kayode (@realFFK) July 9, 2019
It is clear to me that there is as much difference betwen a Fulani and a non-Fulani as there is between a pygmy and a Viking. Force us in the same space and bad things will happen. Keep us in the same cage and nothing good will come out of it. May God deliver us from each other!

— Femi Fani-Kayode (@realFFK) July 9, 2019