Osun Guber: PDP Chieftain Accuses Party Of Fielding Candidate Without Academic, Intellectual Capacity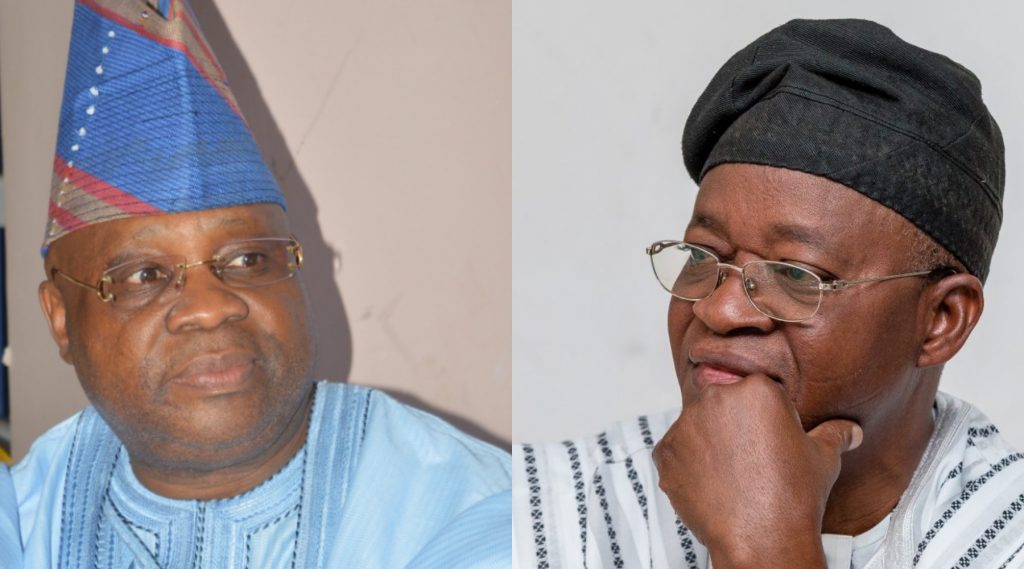 Party Member Accuses PDP Of Wrongdoing
A chieftain of the Osun State chapter of the Peoples Democratic Party, Habeeb Adewale, has attacked the leadership of the party for "presenting a candidate of unimaginable deficits for the 2018 gubernatorial poll" in the state.
He stated that Senator Ademola Adeleke lacks requisite academic and mental strength to stand for election of that magnitude, which led to his defeat.
The claim was revealed in a statement sent to members of the party in the state.
"The greatest disservice Dr Deji Adeleke did to our party was presenting senator Ademola Adeleke, knowing fully well that he didn't have the academic and intellectual capacity for the job. If we won't deceive ourselves any longer, a member of the family was the one who first blew the whistle and let the cat out of the bag before the ruling party and others picked it. Osun people were with us and their only expectation from us was to present an efficient, not a trifling, candidate with the capacity to perform and restore ease to the suffering masses."
"I have been a loyal member of the PDP for the past 16 years and I was hoping that a victory for the party would compensate many of us who have stayed through thick and thin because we ought to have won at first ballot and averted the waste of money at the courts and dire disappointment. We had every reason to win and we should have won".
He called out the national leaders of party for misplacing their priorities during the election and allowing the All Progressives Congress take advantage of the mistakes made by the party.
"Our leaders failed us. When the Ogunbiyi & Adeleke feud started, it should have been nipped in the bud. Sincere, genuine and frantic efforts should have been made to reconcile both sides. The leaders failed to speak out and meditate for so long. I almost felt that our national chairman, Prince Uche Secondus did not wish our party well in the State."
"It is also sad that PDP parted ways with Otunba Iyiola Omisore and lost his huge followers to the Social Democratic Party. Notwithstanding, the outcome of the first ballot gave us a second chance, going by the political atmosphere against the ruling party. But, the opportunity for a golden goal was bungled too. No thanks to those who talked down the simple but logical step to prevail on the political giant. They confidently fumed that we were going to win with or without the short but mighty gladiator and his supporters at the crucial period."
"It is indeed obvious that most people's loyalty is to the aspirants and not to the party, as such they cannot see anything wrong in their deeds and actions. This is a big shame and it must be corrected. It is even a bigger shame that we won no fewer than 14 local governments during the governorship elections but struggled to defend and hold on to just three seats at the state House of Assembly."
"I wonder why some of our senatorial, House of Representatives and House of Assembly candidates could not raise funds to support their own elections but fought tooth and nail to get the tickets as if the race was automatic. How Atiku Abubakar's support funds developed wings and vanished into the deep pockets of some people sucks and still hurts."
"At the heart of this terrible situation, we have found ourselves are three musketeers. They were the ones who sent a thief to the farm and still called the farm owner to come to catch the thief. Sadly, they didn't lose anything. No political dealer lost out outright in the struggle. We the members and a few leaders with good intentions are the losers."