Atiku vs Buhari: See The Results Of States Atiku And PDP Are Contesting At The Tribunal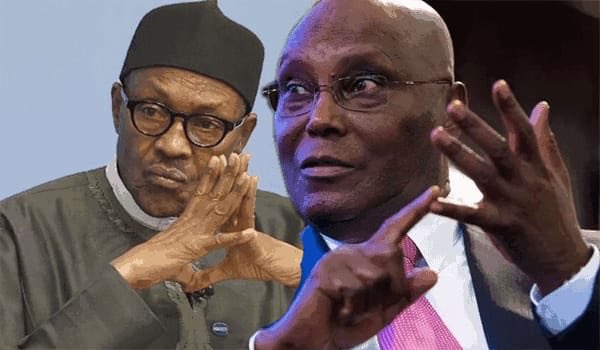 Indications emerged on Monday that the Peoples Democratic Party and its candidate in the February 23, 2019 presidential election, Alhaji Atiku Abubakar, will challenge presidential election results in 11 states.
Atiku and PDP are challenging the election victory of President Muhammadu Buhari and the All Progressives Congress as declared by the Independent National Electoral Commission (INEC), the nation's electoral umpire.
Naija News recalls on Monday, Atiku and PDP presented their first set of witnesses at the Presidential Election Petitions Tribunal.
Monday was the third of the 10 days Atiku and his team have to present their case before the tribunal.
The states where it looks like the petitioners might be challenging the outcome of the election are Niger, Yobe, Katsina, Jigawa, Kebbi, Kano, Bauchi, Borno, Gombe, Kaduna and Zamfara.
According to information made available to our newsroom, Atiku Abubakar and the PDP had tendered Buhari's form CF001 which contained his personal data as part of efforts to establish their petition against Buhari on his qualification for the last presidential election.
Apart from the form, Atiku also tendered the final results of the election signed by Professor Yakubu Mahmood which the tribunal admitted as exhibit.
Also tendered and admitted as exhibits are documents containing total number of voters in the INEC register and the number of collected permanent voters' card for the elections.
Atiku's lead counsel, Dr. Livy Uzoukwu also tendered six newspapers publications and 10 press statements issued by INEC in respect of the election.
Other documents numbering 6, 806 mainly election result sheets from the Kano and Zamfara states were also tendered and admitted by the tribunal.
As previously reported, Buhari, through his legal team, objected to the admissibility of almost all the documents as exhibits but stated they would only give their reasons for their objection at the final address stage.
The proceedings continue on Tuesday (today).