RUGA Settlements: Fulani Herdsmen Advise FG On How To Implement Plan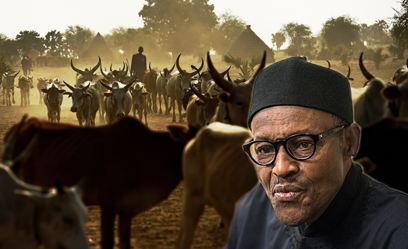 Following the controversy surrounding the plan by the Federal Government to implement the RUGA settlements, a Fulani group, Kulen Allah Cattle Rearers Association of Nigeria, has charged FG to implement its plan as an alternative solution to farmers-herders conflicts in Nigeria.
The National President of the Association, Khalil Mohammed Bello, in a statement, said, "It was very  unfortunate, that instead of the intended program to serve the general purpose upon which it was metamorphosed, that is solving the crisis or conflicts between Herders and Farmers, to guarantee food  security in the country, It was rather used as a matter or topic of critical debates among the Nigerians elites, which brought unnecessary tribulations and serious disunity in the country."
He further stated that the painful part of it is the wrong dimension that the debates have taken, which was very dangerous to the unity and prosperity of Nigeria.
Naija News had earlier reported that the Federal Government suspended its intention to implement the plan following the controversy surrounding it.
He stated that this has seen the Northerners support the implementation of the plan while Southers, totally rejects the implementation of the programme in their respective states.
"The most worrisome in the Nigerians division on RUGA program was that most of the people who supported or opposed it was doing so, not for the fact that, they understand what the concept entails, but on sectional grown," he said.
The association stated that the plan should be implemented in Northern states only and any other states who indicate interest.
The President of the association further stated that the name of the programme should be renamed, reviewed as well as reclaiming and protecting all the existing gazetted grazing reserves and cattle ranches in the entire Northern part of the country by the federal government as a way of preventing possible rejection of the initiative in states which do not want to implement it.