Nigerians React To Pastor Adeboye Statement About Biodun Fatoyinbo's Rape Allegation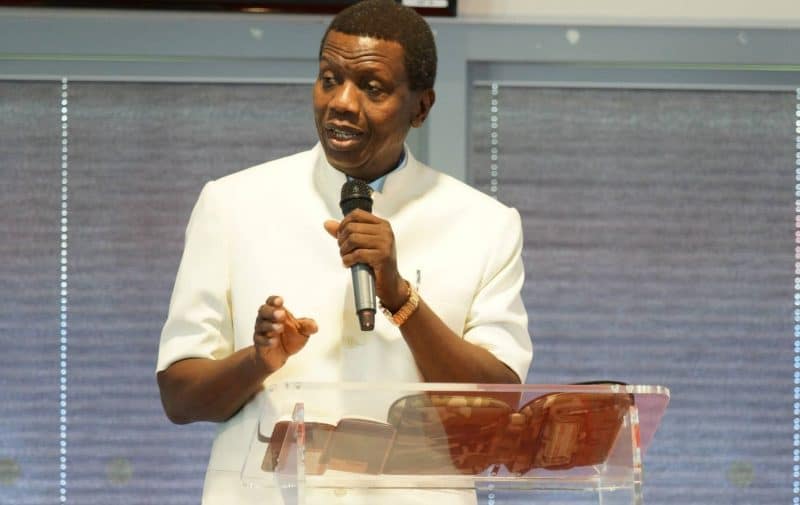 The General Overseer of the Redeemed Christian Church of God (RCCG), Enoch Adeboye, has finally reacted to the rape allegations levelled against the senior pastor of the Commonwealth of Zion Assembly (COZA), Biodun Fatoyinbo.
Naija News found out that Adeboye who broke his silence on the issue on Friday night said that  Christians who continue living in sin under the guise of grace will be exposed.
Meanwhile, the pastor's statement has generated several reactions on social media. Here are the reactions as follows
Understand this:

Pastor Adeboye DID NOT SAY Pastor Biodun Fatoyinbo is guilty.

Pastor Adeboye DID NOT SAY Busola Dakolo is lying or should be blamed.

He only read Bible verses and quoted African elders.

— Shalom Ibironke (@Biyatife) July 6, 2019
We have NEVER heard of Pastor Adeboye, Oyedepo, Kumuyi, Olukoya being accused of RAPE.

Why Biodun Fatoyinbo?
If you don't have a shady lifestyle no one will accuse you.

— Kemi Ariyo (@d_problemsolver) June 29, 2019
Pastor Adeboye's message is not for COZA
Pastor Adeboye's message is not to pastor Biodun
Pastor Adeboye's message is for EVERYBODY

— Leke (@blvkie_) July 6, 2019
Pastor Adeboye : Congregation say "My Father!, My Father!"
Feminists in Redeem: My mother!, My Mother!,"
P.A: pic.twitter.com/Y8xRMkYk52

— K∋∈₪G T∅bⓑ¡Ѯ ♕ (@KeengTobbie1) July 4, 2019
God bless Pastor Adeboye. I told you guys, My conscience won't stand Baba Adeboye Pastor and calling Biodun Fatoyinbo the same thing!! Tufia! No way.

— A. A. A 🇳🇬 (@Amdworld_) July 5, 2019
To assume that I'm RCCG, or give a damn abt Pastor Adeboye & his church, just cos I agree with his realist submission, is at the minimum, simplistic & myopic.

If I was your secretary, I'll fire myself first, lest I become incurably myopic from working with a simpleton like you. https://t.co/vhFS76LHiF

— Ayò Bánkólé (@AyoBankole) July 6, 2019
So in conclusion of what Pastor Adeboye said is

When you see the Devil you should stand And fight

But when you see women:

— Obong Roviel • (G.O) (@ObongRoviel) July 6, 2019
You'll not learn from Samson, from David and Joseph's stories. Pastor Adeboye is telling you to be cautious, very cautious now. You can chose to listen to feminists, a word is enough for the wise. pic.twitter.com/24UEJg4OOT

— Osaze (@IamOsaze) July 6, 2019
Pastor Adeboye is doing what agba in the ministry should be doing…. pic.twitter.com/AmxbnmitM8

— TOSIN SURU (@dontdull111) July 6, 2019
What Pastor Adeboye said its "common sense". -"If your right hand you cause you to sin, cut it off". Just because you're a Pastor doesn't mean you don't have weaknesses. If hiring a secretary of the opposite sex is what will burn you. DON'T.

— Lisa (@Adaolis_a) July 6, 2019
Pastor Adeboye, come and see what you have caused o 😭😭😭 pic.twitter.com/ECNuOHLeTO

— Oscar-Romero (@SirOscarRomero) July 6, 2019
What Pastor Adeboye preached is common sense backed by the scriptures. Those of you dragging him however, lack sense.

— Ada~beke💦🌺✨ (@blvck_Witch) July 6, 2019
Download Naija News App. Advertise with us. Send us enquiries and press releases.