Nigerians Among Those Bombed At Libyan Camp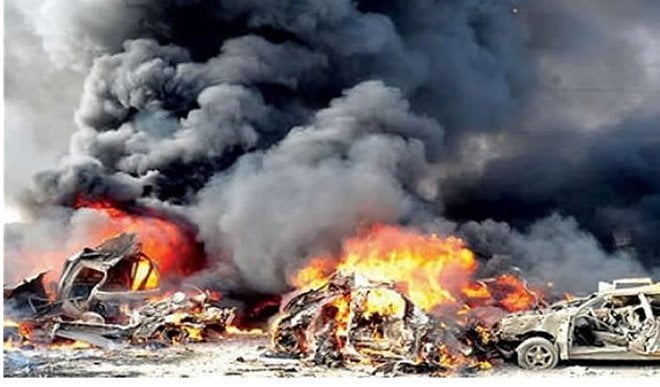 A camp that was bombed in Tripoli, capital of Libya on Tuesday night, had Nigerians amongst them, Naija News learnt.
Not less than 44 people died and about 130 people sustained injuries, even as the United Nations has said the incidence can be described as a war crime.
Survivors said the attack occurred about 11:30 pm, adding that they heard drones hovering over the detention compound regularly, weeks before the incidence.
"At the beginning, we heard faraway clashes, then we heard this strong bomb," VOA quoted Saddam, an 18-year-old from Sudan, as saying.
The survivor is said to have been detained for a year after being caught attempting to cross the Mediterranean to Europe.
"We were banging on the doors and the security people came and let us out and we saw the building on fire," he said.
President Muhammadu Buhari has condemned the airstrike, describing it as "inhuman, wicked and callous".
He further said those behind it must be made to face the full wrath of the law.