Dead Body Of Alleged Stowaway Falls Off Kenyan Airways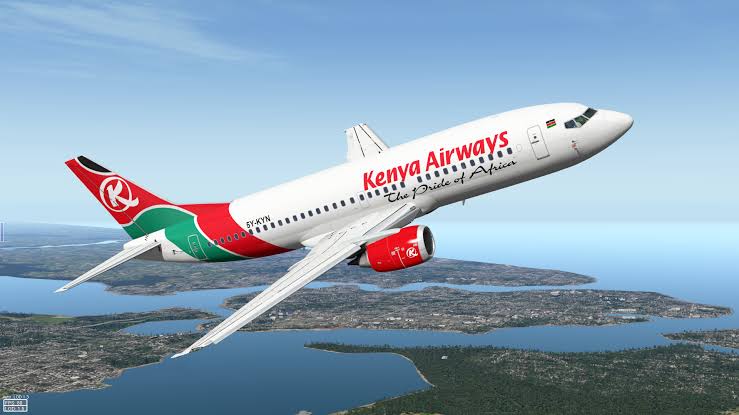 A dead body said to be that of a 'stowaway' was found in Offerton Road, Clapham, London Garden on Sunday 15:40 BST.
The body allegedly fell from the landing gear of a flight into Heathrow Airport.
Naija News understands that a stowaway is someone secretly boarding a vehicle, plane, ship just to transport him or herself.
A neighbour said the body fell a metre away from a resident who had been sunbathing in the garden.
Nigeria News reports that the body fell 27 kilometres from the airport, scaring the owner of the house, who immediately called the police.
The Police later found a bag containing food and clothing in the rear left landing gear in the plane.
Scotland Yard, the police spokesman said that the man was believed to be a stowaway and had fallen from the landing gear of an inbound Kenya Airways flight to Heathrow Airport.
He added that the identity of the man is yet to be determined.
Kenya Airways said the aircraft had been inspected and no damage was reported.
According to BBC a man, who did not want to be named, said he heard a "whomp" so he looked out of an upstairs window and saw the body and "blood all over the walls of the garden".
"So I went outside, and it was just then the neighbour came out and he was very shaken," he said.
The neighbour, who asked not to be named, said a plane spotter, who had been following the flight on a plane tracking app from Clapham Common, had seen the body fall.
The plane spotter had arrived almost at the same time as the police and told them the body had fallen from a Kenyan Airways flight.
"If it had been two seconds later, he would have landed on the common where there were hundreds of people – my kids were in the garden 15 minutes before [he fell]", the neighbour added.
"I spoke to Heathrow. They said this happens once every five years."
Describing the victim, he said: "One of the reasons his body was so intact was because his body was an ice block."