See Why Reno Omokri Called Vice President Osinbajo A Liar Just Like The Devil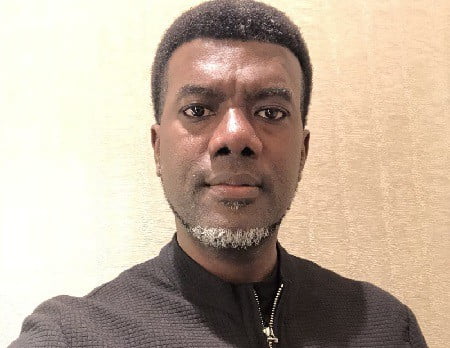 A major critic of the APC led federal government, Reno Omokiri has called the vice president of Nigeria, Professor Yemi Osinbajo, a liar just the devil he preaches against.
The ex-aide to the former president of Nigeria abused the elder statesman because of his remarks during his visit to the United States of America.
Speaking in New York yesterday, Osinbajo had claimed that, "As at 2010, Nigeria had about 112.7million people living in extreme poverty. Nothing in place, there was no Social Investment Programme, there was no social security, no way of taking people out of poverty."
The #WorldPovertyClock established that Nigeria had 61 million extremely poor people in 2010. But @ProfOsinbajo lied yesterday in USA that there were 112.7 million extremely poor people in 2010 and he and @MBuhari are reducing the number. And he is a pastor! #OsinbajoIsALiar pic.twitter.com/SW1MJeuY0K

— Reno Omokri (@renoomokri) June 25, 2019
In response, Omokri said if it was true that Nigeria was poorer in 2010, the country would have overtaken India as the world headquarters for extreme poverty in 2010, noting that as at that time, India did not have such numbers of extremely poor people.
"You see that no matter how far and fast Osinbajo's regular falsehood travels, it will always be overtaken by truth.
"The truth is that the period between 2010 and 2015 witnessed the most radical reduction in poverty, ever in Nigerian history."For instance, according to the annual Global Hunger Index published by the US-based International Food Policy Research Institute, whereas hunger increased in other parts of sub-Saharan Africa, for the first time since records were kept, hunger reduced in Nigeria by 20 per cent in 2013.
I encourage my readers to google this information."
Download NAIJA NEWS app: