Tribunal Gives Judgement In HDP's Case Against Buhari's Victory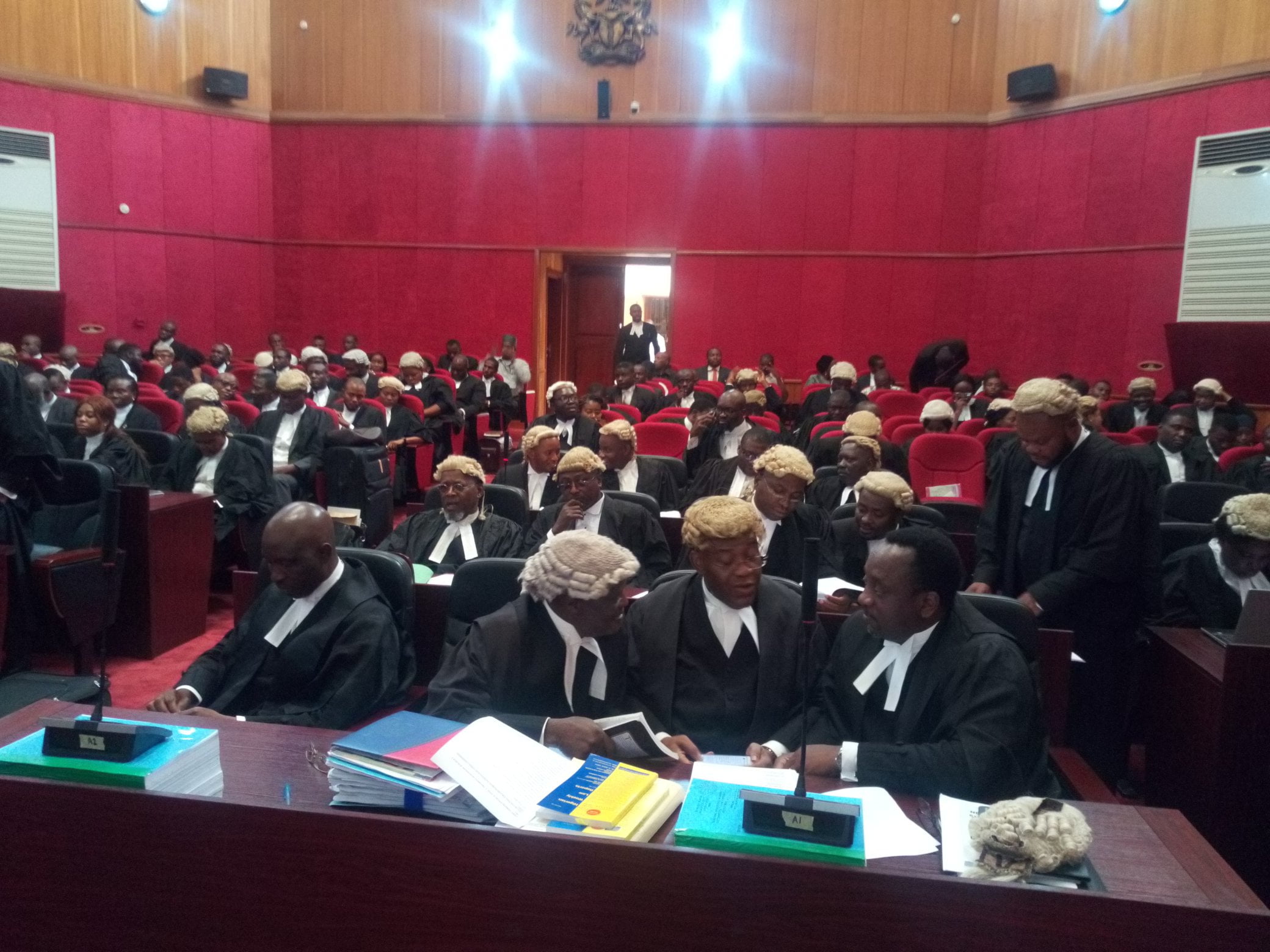 What Presidential Tribunal Told HDP
The presidential election petitions tribunal resumed sitting on Tuesday as it heard the case by Hope Democratic Party (HDP) challenging the victory of President Muhammadu Buhari at the February 23rd presidential poll.
HDP also dragged the Independent National Electoral Commission, (INEC) before the tribunal over its decision to postpone the presidential election from February the 16th to February the 23rd without any legal backing.
The tribunal today listened to the party's counsel as he argued their applications, particularly the request for the dismissal of the election of the president.
After listening to the arguments, the tribunal in a unanimous ruling delivered by its chairman, Justice Muhammed Garba said prayer one by the party which seeks to correct the arrangement of the names of the respondents and other typographical errors do not alter the relevant sections of the petition as such it is granted.
The second prayer by HDP which sort to bring an additional list of witnesses and their witness statement was however rejected by the tribunal on the grounds that such a correction will alter relevant facts of the petition and will have an effect on the outcome of the petition.
The tribunal also said filing as envisaged by law must be done not later than twenty-one days after the announcement of the results of the election been disputed and clearly, the party's application has been filed out of time and therefore the second prayer can't be granted.
Conclusively, the tribunal said making the relevant typographical corrections is allowed while the amended list of witnesses is to be discarded.