Samuel Ortom Condemns Incessant Tiv/Jukun Crisis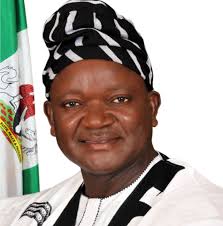 The Benue State Governor Samuel Ortom has called on both the leaders of Tiv and Jukun to look at how to end the crisis that has claimed many lives on both sides.
The governor expressed his feelings about the clashes between the two ethnic groups during the swearing-in of four special advisers in government house, Makurdi.
Ortom said, "The crisis started several years ago and successive administrations have tried but this persisted. "This administration has also made concerted efforts with the governor of Taraba State at ensuring that peace reign in the two states."
While condemning the incessant crisis, Ortom observed that the clash is gradually spilling over to Benue state. He called on the two ethnic groups to embrace peace, pointing out that it was impossible for the two tribes to dislodge each other from the area.