Nigerians React To Story Of Young Man Who Asked Prof. Soyinka To Vacate His Seat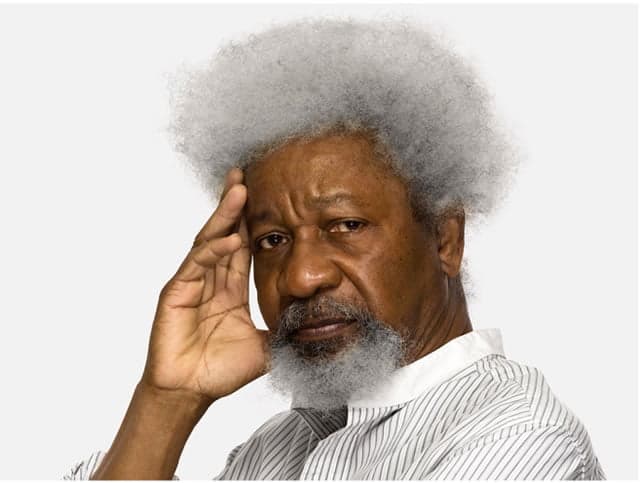 The recent story of a young man who demanded Prof. Wole Soyinka vacate the window-side seat allocated to him on an airplane has attracted reactions from Twitter users.
Recall Naija News earlier reported that businessman billionaire and politician, Tonye Cole who shared the story on his Instagram page said the young man had reportedly asked professor Wole Soyinka to stand up from his allocated seat on the airplane.
The professor was said to have sat on the seat beside the window instead of the one on the aisle allocated to him before the man demanded his seat which the Professor obliged.
See some reactions below:
Seats are allocated for order. The man had a right to sit on his allocated seat and to decline donating it to someone else. Prof won't even consider disrespect because it's not.
I won't have asked Prof to get up as per Yoruba conditioning, Tonye Cole and sisters need to chill.

— Mrs Sho. (@daisyExp) June 24, 2019
Nigerian elders;
Destroy our economy
Brainwash us with tribalism
Leave us in unemployment
Destroy our universities and teaching hospitals
Loot our treasury

Yet they bristle with entitlement, the young man BOUGHT HIS SEAT, what have the likes of Tonye Cole ever done for him?

— Olorogun (@OkKevwe) June 24, 2019
See the guy wasn't and isn't wrong at all,besides he paid for the seat didn't he? And if he wanted he would have let Wole stay on his seat . No need to make a fuss out of it
And to think Tonye Cole would have been our governor ?‍♀️ so this is how discriminatory he is eww

— Patterson's daughter ? (@truth_tonye) June 24, 2019
Wole Soyinka: "Realizes he was wrong and leaves the seat"

Tonye Cole: pic.twitter.com/fa22dzCaux

— Jay (@HectoringJ) June 24, 2019
Prof. Wole Soyinka goofed by seating on the young man's seat period; as for Tonye Cole why share this experience when you know in some instances Morality that you're preaching doesn't apply

— RICHBOY (@fa4our) June 24, 2019
Wait is Wole Soyinka God?

Alaye gediffock out of my seat pic.twitter.com/PDvY5iSJSE

— Da-Silva Korutz (@iamkorutz) June 24, 2019
Tonye Cole and all the people who think that Wole Soyinka was disrespected by the young man should calm down. Just because Wole Soyinka has grey hair doesn't mean that he needs your help ???

— Denogrant (@Denogrant_) June 24, 2019
Young man: "You're on my seat."

Politician: "Don't you know that's Wole Soyinka?"

Other passengers:pic.twitter.com/6vyJgMBDr3

— Omoniyi Israel (@omoissyy) June 24, 2019
Stand up tall to Wole Soyinka on your seat, but go underground when it's time to turn up for protest rally or speak up against bad governance.
The Nigeria of our dreams.

— christopher ejike (@chrisejike9) June 24, 2019
Download NAIJA NEWS app: