Adamawa Starts Free Food Scheme For Primary, Secondary Students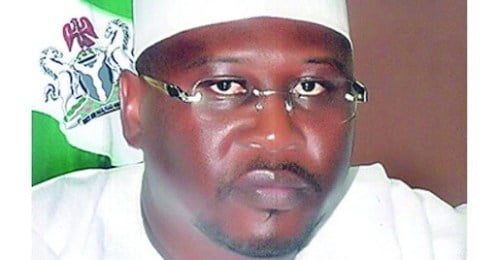 Students of boarding secondary schools in Adamawa State are set to enjoy a free feeding programme, courtesy of the state government.
Ahmadu Fintiri, the state governor who spoke about the programme today in Yola while receiving members of the African Democratic Congress (ADC) made this development known.
According to Fintiri, his government has commenced the feeding of boarding secondary school students in nine schools.
He added that the programme would be extended to cover all the 52 boarding schools in the state in the near future.
Governor Fintiri also stated that all forms of school fees would be cancelled starting from September.
Fintiri's move was supposedly triggered by the report of baseline research into causes of the high rate of out-of-school children in the state.
The report had also stated that many students leave school during their final examinations, due to inability to pay their fees.
The governor said, "Our plan is to make sure that government schools can compete with private schools in the quality of education in the state."