Oil Pipeline Explodes In Rivers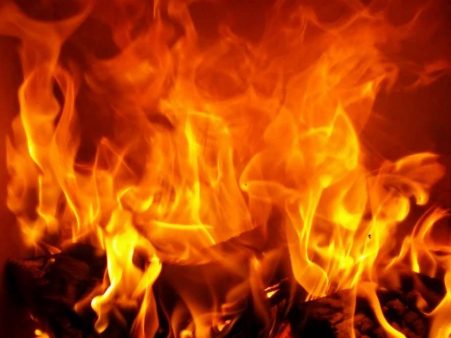 Thousands of residents of the Konkon area of Oyigbo local area of Rivers State have since abandoned their homes following a huge inferno in the area.
Naija News understands that the explosion occurred as at 8 am Saturday although the cause of the explosion could also not be ascertained while some reports claim that the inferno started as a result of pipeline vandalism.
The inferno as at Saturday morning raged such that it destroyed everything within it reach.
The lawmaker representing Oyigbo State Constituency in the Rivers State House of Assembly, Hon. Promise Nwankwo confirmed the inferno and also went ahead to confirm that the residents have since abandoned their properties, fled their homes for the safety of their lives.
As at the time of filing this report, no fire service vehicle has arrived the area.
…..details to come