How Cabals 'Forced' Buhari To Contest For Second Term – Sources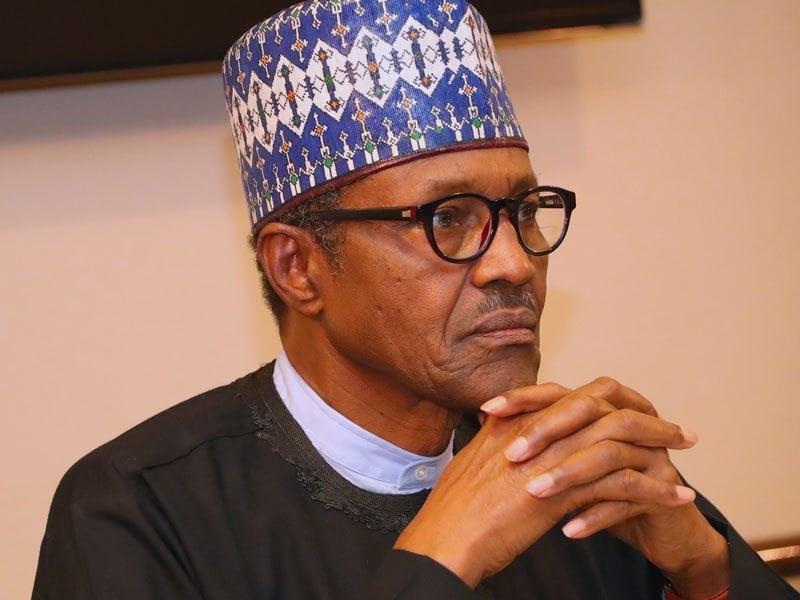 Presidency Source Makes Shocking Revelation About 2019 Election
Information made available to Naija News suggests President Muhammadu Buhari was hitherto, not interested in seeking a second term in office beyond 2019.
He was however, said to have bowed to the pressure of those surrounding him after he mentioned to them that he may not be seeking re-election in 2019.
Information made available to our newsroom on Saturday claims the President made his mind known to his wife, Aisha Buhari and some other close associates including the Governor of Kaduna, Nasiru El-Rufai, Abdullahi Ganduje of Kano State, Mamman Daura, Billionaire Mangal, some security top personnel among others
It is understood that his wife, Aisha accepted his unwillingness to continue as President of Nigeria.
However, some 'powerful' persons, inside manipulations of the All Progressive Congress (APC) and the supposed cabals surrounding the President moved against Mr. Buhari's personal position.
Naija News recalls Mrs Buhari had once claimed some powerful cabals had taken over her husband's administration.
A source within the Presidency, quoted by 247ureports who claims to have direct access to the cabals within the presidency revealed that it was the cabals who 'forced' President Buhari to accept contesting for the second term.
"The President had expressed unwillingness to continue. He told his wife, Aisha Buhari he was considering not contesting for the second term. He wanted to have another trusted follower/disciple, a Buharist to be hoisted as his replacement. The first lady, Aisha Buhari took the news and accepted he may not contest. "She was even okay with it".
"Almost exactly two months to the April 9, 2018 public declaration that he will contest for second term in office, in February 2018, President Buhari informed a few of his close associates of what he was pondering. He informed a close circle of friends that included the Governor of Kaduna, Nasiru El Rufai, Abdullahi Ganduje of Kano State, Mamman Daura, Billionaire Mangal, some security top personnel among others – of the likelihood of his stepping down from the office."
"The news did not seat well with them" claims our source who explained that many in the room immediately rejected the idea. "They loudly rejected it".
"President Buhari's reasons hinged on health and ability to continue with the rigors of the office. President Buhari pointed to the complex nature of governance under the modern democratic system. He would prefer a younger and youthful Buharist who is more abreast of the complexities of today's government. He mentioned Governor Nasiru El Rufai as one of the choice candidates to continue from where he stopped."
"El Rufai waved it off. But promised to consider joining the Buhari's second term cabinet. "We believe in you, Mr. President, we want you to keep running the country in the right direction." Governor of Kano State, Abdullahi Ganduje was also not shy in his rejection. He threatened legal action should Buhari step down. He claimed his endorsement of the President was based on the progress made in the fields of security, the war against corruption and the restructuring of the economy."
"Interestingly, many who want Buhari to continue are direct and indirect benefactors of the continued stay of Buhari. Politicians looking to hitch a ride on the Buhari political coattail – such as Governors and lawmakers in the likes of Ali Ndume and others resisted the attempt to step down. Businessman and the likes of Mamman Daura who were afraid of losing power and influence, also resisted Buhari. The two groups practically forced Buhari into a decision," the source hinted.
It is on record that Mr. Buhari went ahead to contest Nigeria's 2019 presidential election and won with over 3 million votes according to results declared by the Independent National Electoral Commission (INEC), the country's electoral umpire.
The result is however been challenged before the presidential election petition tribunal by Atiku Abubakar, candidate of the Peoples Democratic Party during the 2019 election and some other contestants.
Read More News. Download Naija News App. Send us enquiries and press releases.