Presidency Behaving Like 'Spoilt Child' – Fani-Kayode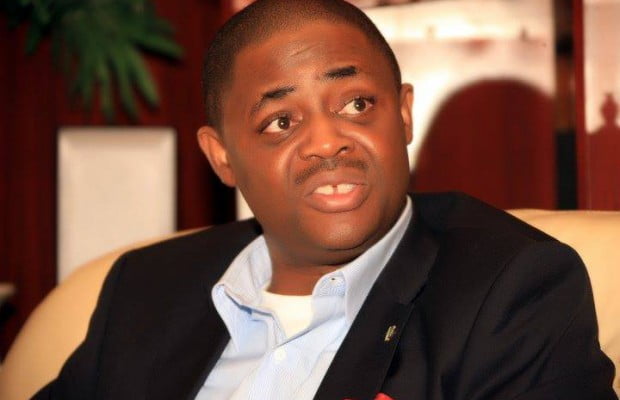 Former Minister of Aviation Femi Fani-Kayode has berated the Presidency for attack ex-President Olusegun Obasanjo over his absence at the Democracy Day celebrations.
Naija News reported that the presidency had confirmed that it duly extended a letter of invitation to Obasanjo to attend the 2019 maiden June 12 democracy day celebration which held at the Eagle Square in Abuja.
This was confirmed in a series of tweets on Wednesday by presidential media aide, Garba Shehu while explaining that the President Muhammadu Buhari administration was not to be blamed for Chief Obasanjo's absence at the national event.
Shehu said, "Chief Olusegun Obasanjo, owes an answer to Nigerians on his absence from the 2019 Presidential inauguration and Democracy Day celebration."
Reacting in a post on Twitter, Fani-Kayode stated that Obasanjo could not have celebrated Democracy Day with an "election-rigger and a tyrant".
He wrote: "The Presidency should stop its whining about Baba Obasanjo's failure to attend the Democracy Day celebration.
"They are behaving like a spoilt child that was stood up on its first date.
"Why would OBJ celebrate Democracy Day with an election-rigger and a tyrant who stole a mandate?
"Why would ANY former Head of State or President attend? Apart from Obasanjo, Jonathan, Gen. Gowon, Gen. Babangida and Gen.Abdulsalami Abubakar All boycotted the event as did virtually the entire world.
"Doesn't Buhari get the message? No-one regards you or takes you seriously!"
Source: Naija News