Nigerians Raise Voices Against Suicide In Fresh Campaign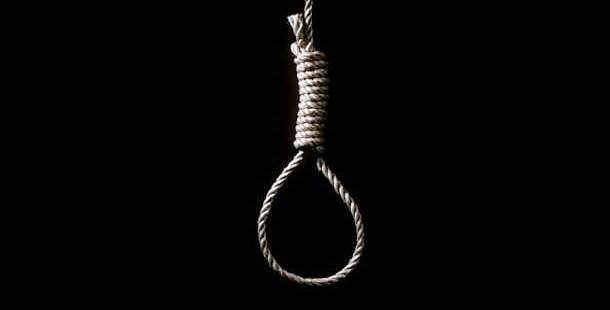 With the increase in the frequency of suicide cases among youths in the country, Nigerians have taken on an online campaign tagged #SuicideNoBeSolution
The latest as reported by Naija News is that of a 40-year old teacher Femi Oguntumi who killed himself in the Dakata quarters, a suburb in Kano state on Thursday last week, June 13, 2019.
The online news platform also understands that the issue of suicide gained increasing concern after Michael Arowosaiye, a Minister in the Redeem Christian Church of God committed suicide in his residence at Sunnyvale estate in Abuja, Nigeria capital, after going through depression.
The incident happened last month, Tuesday, 14th May,2019.
See thoughts of Nigerians on the evil menace of suicide:
Life is meaningful
we all need to live it
but i keep believing so i can keep on living
obstacles everyday but i told my self i will fight hard
#SuicideNoBeSolution

— Aremu Fisayo (@fizsnipes) June 19, 2019
If your boyfriend left you and you're depressed because of it, please don't go and drink sniper. Just enter my DM now. I'm single and I have a couple of male friends that are single too.

By Retweeting this tweet, you could save a life

— Mayor of Gbagada (@Biztimeline0) June 19, 2019
We all go through hard times and all…if we all decide to exchange our problems, most of us will go back with ours when we see we're better of a lot of people!
Try speak to someone… speak to me! I might be of help in one way or the other! #SuicideNoBeSolution#NotoSuicide pic.twitter.com/MbHgGNsK1v

— 🇨🇦🐐Ewure of Canada🐐🇨🇦 (@Cappy_01) June 19, 2019
When my shoulders feel soo heavy and the room suffocating and like nothing is going to work, I think to myself of everything I would miss out on if I died, the food, smiling with family, places I am yet to see and I definitely can't stop pushing #SuicideNoBeSolution

— Jey (@Hushjen1) June 19, 2019
My name is OLAMIDE and I was struck with polio at the tender age of a year. Growing up was challenging as I couldn't move around like others do. I used to be depressed about my future as I felt worthless letting people help me do everything for me

A thread pic.twitter.com/wY3xvjrSw1

— Your Friendly Neighbour 😊 (@iam_olamz) June 19, 2019
Don't be too focused on the destination, the journey can be beautiful too. #WednesdayWisdom#SuicidenoBeSolution
Discovering beautiful Portharcourt. @iAmPortHarcourt
RT- if you love #PHcity.
Who can guess this Area. pic.twitter.com/6p5uFnnZMo

— searchproperty.ng (@searchproper) June 19, 2019
Suicide is not an option it's just an easy way out. Look for something that will bring out that spark of life in you because life has so much to offer, look to add to it instead of removing from it. #SuicideNoBeSolution #faceyourfear pic.twitter.com/4ID8zFWLkE

— Inusa Isah (@Osi_2_9ice) June 19, 2019
Bad as e bad for you, many people dey wey you better pass.

Bad as your life be, your story na motivation for another person.

Las, las, always remember say "nothing stays the same forever"

Na time e go take, but e go better. Hang on!#SuicideNoBeSolution

— Mercy Maye (@blackhibiskus) June 19, 2019
Jesus word is of comfort there's no reason to be depressed. He said In the world you would see persecution but that he has overcome the world be of good cheer master Jesus saves #SuicideNoBeSolution

— Marvelous Paul (@MarvelousPaul6) June 19, 2019
Read More News. Download Naija News App. Send us enquiries and press releases.