Latest 9th National Assembly News For Tuesday, 18th June, 2019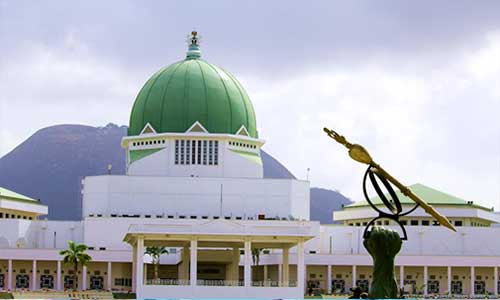 Below is a roundup of top 9th National Assembly stories.
The Speaker of the House of Representatives, Femi Gbajabiamila today, inaugurated three committees entrusted with the responsibility of ensuring the smooth take-off of proceedings in the House. The committees, constituted on June 13, included the Selection Committee headed by the Speaker, and ad-hoc committees on Welfare and Media chaired by Wale Raji (APC-Lagos) and Khadijat Abbah-Ibrahim (APC-Yobe), respectively.
A group of lawmakers belonging to the various party has alleged that the National Assembly's clerk, Alhaji Sani Omolori was involved vote-buying and gross impunity. The lawmakers who claimed they had proofs headed to the court, after claiming that Omolori, who supervised the June 11 election of Speaker and Deputy Speaker in the House of Representatives, condoned impunity among the lawmakers.
Payment of overhead allowances to the newly inaugurated lawmakers of the 9th National Assembly in the first three months will increase their total allowances to N19.89bn, a report has revealed. Naija News learned that about 469 lawmakers of the 9th National Assembly will get N4.68bn as a welcome package to sort out accommodation and furniture issues.
Senator Ahmad Lawan, the President of the 9th Nigerian Senate, has assured Nigerians that the National Assembly will ensure the nation's appropriation bill is passed within three months of its submission by the Executive arm of government. Naija News reports that Lawan gave the assurance when he fielded questions from State House correspondents after joining President Muhammadu Buhari to perform the weekly Friday's Juma'at prayer at the Aso Rock Mosque in Abuja, Nigeria's capital.
High level of politicking is in play over who emerges as the principal officers of the 9th National Assembly. Naija News reports that Ahmed Lawan and Ovie Omo-Agege emerged Senate President and Deputy respectively.
Following the emergence of Ahmed Lawan and Femi Gbajabiamila as the Senate President and Speaker of the 9th National Assembly, the Action Democratic Party has called on the duo to uphold the independence of the National Assembly. The party in a congratulatory message through its National Chairman, Yabagi Yusuf Sani lauded the maturity of all members of the National Assembly for the peaceful conduct of the election.
Senator David Mark has been replaced in the Benue South Senatorial constituency by Senator Abba Moro after representing the district for 20 uninterrupted years. Senator Mark who once served as the President of the Senate had occupied the seat of a senator since the return of democracy in 1999.
That's the 9th National Assembly news for today. Read more Nigerian news on Naija News. See you again tomorrow.