Boko Haram: Buhari Mourns Victims Of Bomb Blast In Borno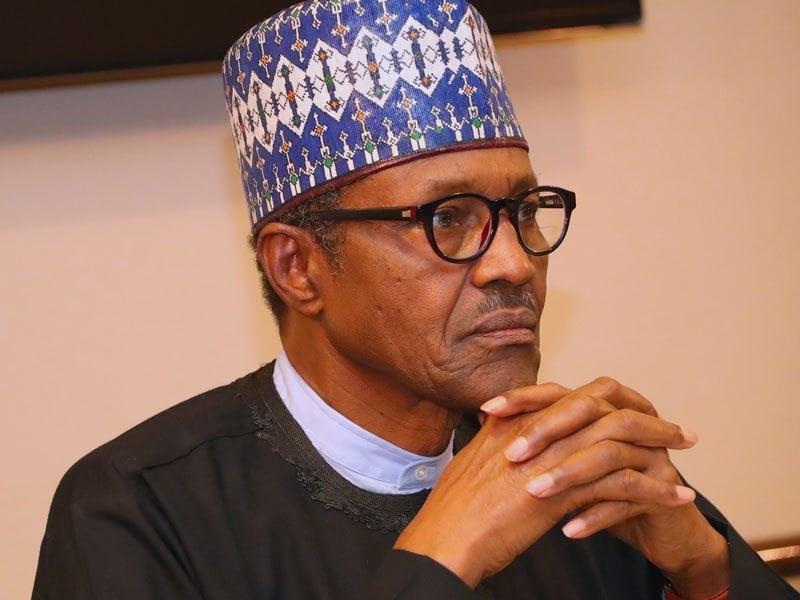 President Muhammadu Buhari has expressed sadness over Sunday's bomb blast at a viewing centre in Mandarari, Konduga Local Government Area of Borno.
Naija News had reported that 20 people were killed while 30 other people were severely injured from a bomb detonation at a viewing centre in Konduga, Borno state.
In a report monitored by Naija News, the suicide bombers, a male and female, who were allegedly from  Boko Haram detonated their Improvised Explosive Device (IED) at the viewing centre/joint opposite a clinic at about 9:15 pm.
Another bomber (female) whose IED failed to detonate was apprehended and handed over to the Nigerian Army.
In a statement by Femi Adesina, the Media Adviser to the president, Buhari commiserated with families of victims.
According to Buhari, perpetrators of evil acts have judgment awaiting them, not only from man, via the long arms of the law, but also from God Almighty.
He charged security agents to sustain surveillance in all theatres of security challenges in the country, taking into consideration the unconventional methods deployed by terrorists to harm innocent and unsuspecting victims.
Buhari also commended the efforts of emergency response workers and humanitarian organizations.