Nigerians React As Naira Marley 'Fans' Attack Ruggedman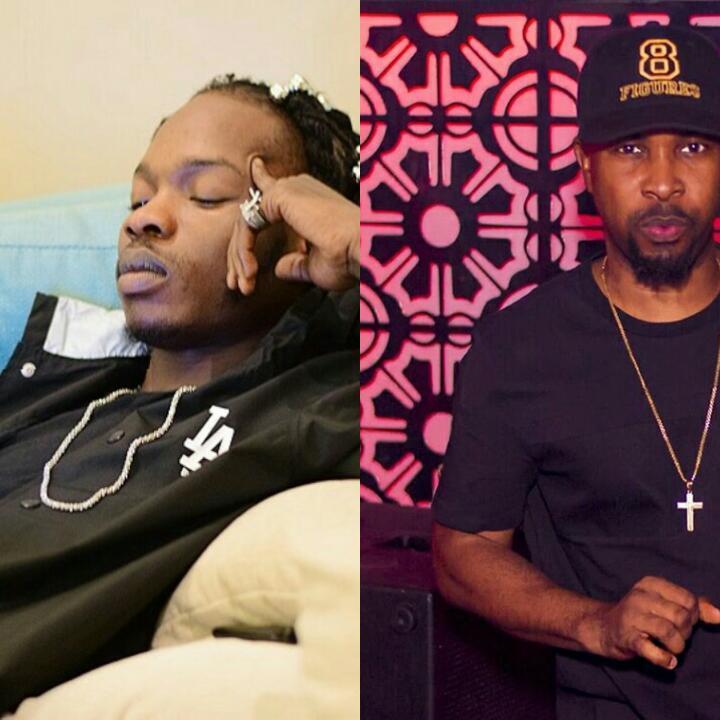 A storm of mixed reactions by Nigerians has greeted the news of an attack on veteran Nigerian musician, Ruggedman.
Naija News had reported earlier that four men suspected to be supporters of singer Naira Marley attacked Ruggedman at a restaurant in London, United Kingdom.
Ruggedman confirmed the attack in a post on social media network, Instagram saying: "Being attacked by 4 misguided boys will not deter me from fighting for the youths, even though they blindly fight me."
https://www.instagram.com/p/BytZHURgNao/?utm_source=ig_web_copy_link
https://twitter.com/BrotherParody/status/1139734803857715200
Meanwhile, Naija News reports that the news of the attack came on the day Naira Marley regained freedom after spending weeks in prison custody for fraud.
Before the Economic and Financial Crimes Commission (EFCC) arraigned Naira Marley, Ruggedman had warned the singer against supporting internet fraudsters.
Days after the warning Naira Marley was arrested and charged for fraud by the EFCC, with his fans claiming Ruggedman was the brain behind the arrest, an accusation which Ruggedman debunked.
Moments after the attack on Ruggedman, Nigerians took to the micro-blogging site, Twitter to air their opinions on the ugly incident.
Naija News captured some of the reactions below…
Some boys just went to attack ruggedman in a naija restaurant in london. Destroying the restaurant's property, the whole thing looked targeted. They knew he was there and they went for him.
E don rish like that? pic.twitter.com/QQHt0tN2cn

— Wale Gates (@walegates) June 15, 2019
So ruggedman was attacked, this is wrong na haba. Shey naira is out haba pic.twitter.com/i7XoPiiXaV

— Dark Phoenix (@Anthonyvine) June 15, 2019
https://twitter.com/johnteey/status/1139709897564741632
Me when I see Twitter people just tweeting "they beat the shit out of him…", "They beat the hell out of him." But I can't see any shit or hell on Ruggedman's face. 🤷 pic.twitter.com/Vf2XH51nY2

— Tunde Fatuntele (@KobzTunde) June 15, 2019
Tell them joor … Uk police don't care if you're a super star in Nigeria. They will destroy and revoked your visa. I say ruggedman don even post … I pray make e no lock up. Ruggedman would not even want police to hear the matter self

— billoxa (@halafbi) June 15, 2019
Someone should please balance me real quick, is the photo of ruggedman with the police officer before or after the beating?? pic.twitter.com/ILkoeSMQML

— AFOLARIN (@Omobascofield) June 15, 2019
https://twitter.com/johnteey/status/1139713875631210496
Damn! Ruggedman was attacked some hours ago in London at 805 Restaurant, by Naira Marley Fans. Wow! To be honest Ruggedman might really not know anything that much about what finally went down o! I wish him all the best wherever he is. Violence can never solve anything. pic.twitter.com/UfxFxSJsFq

— DAVID CHINYELUGO (@ChigoNicson) June 15, 2019
https://twitter.com/theCyberNewt/status/1139704924764299264
Naira Marley fans after they heard ruggedman was beaten in the uk 🇬🇧 pic.twitter.com/KUdLoULtbr

— Faajii (@lifeoffaajii) June 15, 2019
https://twitter.com/21_Rebirth/status/1139700831412879360
https://twitter.com/Triadapson/status/1139700482274840576
Alleged fans of Naira Marley attacked Ruggedman in London

This is totally unnecessary pic.twitter.com/rmTVSbboHw

— Opeyemi (@Osu_Opeyemi) June 15, 2019
Ruggedman was attacked in London few hours ago at 805 restaurant. All fingers pointing at naira Marley

— THe NoRtheRN IgBo GiRL🍷 (@Mhizz_calie) June 15, 2019
Ruggedman is piss of shit
I hate you bro with all my passion
Uk boi dey para pass naija bois

— Oluwa Kaka (@Yeakaka2) June 15, 2019