Nigerians React As Naira Marley 'Fans' Attack Ruggedman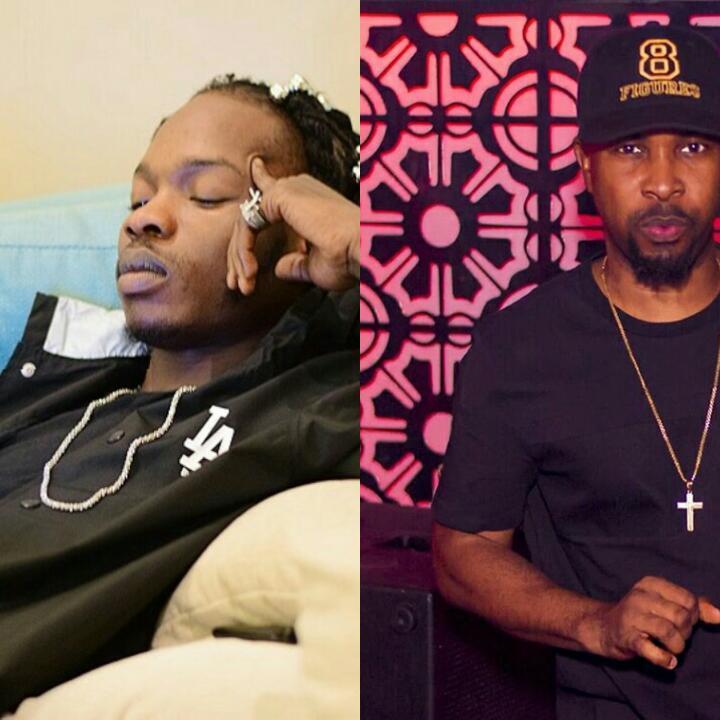 A storm of mixed reactions by Nigerians has greeted the news of an attack on veteran Nigerian musician, Ruggedman.
Naija News had reported earlier that four men suspected to be supporters of singer Naira Marley attacked Ruggedman at a restaurant in London, United Kingdom.
Ruggedman confirmed the attack in a post on social media network, Instagram saying: "Being attacked by 4 misguided boys will not deter me from fighting for the youths, even though they blindly fight me."
Ruggedman confirms he's fine after attack in London. He's vowed not to stop fighting Yahoo Boys. pic.twitter.com/9oZHvWarkM

— Brother Parody (@BrotherParody) June 15, 2019
Meanwhile, Naija News reports that the news of the attack came on the day Naira Marley regained freedom after spending weeks in prison custody for fraud.
Before the Economic and Financial Crimes Commission (EFCC) arraigned Naira Marley, Ruggedman had warned the singer against supporting internet fraudsters.
Days after the warning Naira Marley was arrested and charged for fraud by the EFCC, with his fans claiming Ruggedman was the brain behind the arrest, an accusation which Ruggedman debunked.
Moments after the attack on Ruggedman, Nigerians took to the micro-blogging site, Twitter to air their opinions on the ugly incident.
Naija News captured some of the reactions below…
Some boys just went to attack ruggedman in a naija restaurant in london. Destroying the restaurant's property, the whole thing looked targeted. They knew he was there and they went for him.
E don rish like that? pic.twitter.com/QQHt0tN2cn

— Wale Gates 🇳🇬🇬🇧 (@walegates) June 15, 2019
So ruggedman was attacked, this is wrong na haba. Shey naira is out haba pic.twitter.com/i7XoPiiXaV

— Trust issues (@AnthonyVine) June 15, 2019
He took a 🤳 selfie with London Policeman sef 😂😂 using every circumstances (good or bad) to shine. Ruggedman way🇳🇬 pic.twitter.com/3SQ1YwxHSp

— Johnteey🤴 🇳🇬 (@johnteey) June 15, 2019
Me when I see Twitter people just tweeting "they beat the shit out of him…", "They beat the hell out of him." But I can't see any shit or hell on Ruggedman's face. 🤷 pic.twitter.com/Vf2XH51nY2

— I – F – E ™ | Crown FM (@IFEontheMIC) June 15, 2019
Tell them joor … Uk police don't care if you're a super star in Nigeria. They will destroy and revoked your visa. I say ruggedman don even post … I pray make e no lock up. Ruggedman would not even want police to hear the matter self

— bill polorski (@halafbi) June 15, 2019
Someone should please balance me real quick, is the photo of ruggedman with the police officer before or after the beating?? pic.twitter.com/ILkoeSMQML

— AFOLARIN (@Omobascofield) June 15, 2019
Ruggedman took a 🤳 selfie with London Policeman sef 😂😂 using every circumstances (good or bad) to shine. Ruggedman way🇳🇬 Naira Marley fans are just blessings in disguise to his career… No be me talk am ooo (Falz voice) pic.twitter.com/36FFPtpBpU

— Johnteey🤴 🇳🇬 (@johnteey) June 15, 2019
Damn! Ruggedman was attacked some hours ago in London at 805 Restaurant, by Naira Marley Fans. Wow! To be honest Ruggedman might really not know anything that much about what finally went down o! I wish him all the best wherever he is. Violence can never solve anything. pic.twitter.com/UfxFxSJsFq

— NICSON AFRICA 🌍 #BBNAIJA DAVIDO (@nicsonafricamag) June 15, 2019
Pamilerin was slapped for airing his opinion.
And now, Ruggedman gets planked mercilessly by boys alleged to be Naira Marley loyalists.

Local man is scared 😱😱😱 this street isn't safe for anyone anymorepic.twitter.com/4Cmheiq6B8

— .♛. (@theCyberNewt) June 15, 2019
Naira Marley fans after they heard ruggedman was beaten in the uk 🇬🇧 pic.twitter.com/KUdLoULtbr

— Daniel (@_Lon_b) June 15, 2019
Pamilerin got slapped days ago because of his opinion…
Now, Some guys Thoroughly cage Ruggedman and gave him enough Gbas! Gbos!…..
Is it because of the Yahoo-Yahoo tweet month back?🤔🤔

— 21 Births➕ (@21_Rebirth) June 15, 2019
Safe hands with the mindset most youth have…..Haba have little brain…..Yes the system is bad beyond repair at the moment…..Maley is here chilling in 9ja while those fools who attacked ruggedman would definitely be caught and face possible jail terms……

— Afolabi oladapo (@Triadapson) June 15, 2019
Alleged fans of Naira Marley attacked Ruggedman in London

This is totally unnecessary pic.twitter.com/rmTVSbboHw

— Opeyemi💯 (@Osu_Opeyemi) June 15, 2019
Ruggedman was attacked in London few hours ago at 805 restaurant. All fingers pointing at naira Marley

— Posh💋 (@Mhizz_calie) June 15, 2019
Ruggedman is piss of shit
I hate you bro with all my passion
Uk boi dey para pass naija bois

— Oluwa kaka (@Yeakaka2) June 15, 2019
Read More News. Download Naija News App. Send us enquiries and press releases.