Ganduje Vs Sanusi: Why Emir Of Kano Must Apologize – Kano Govt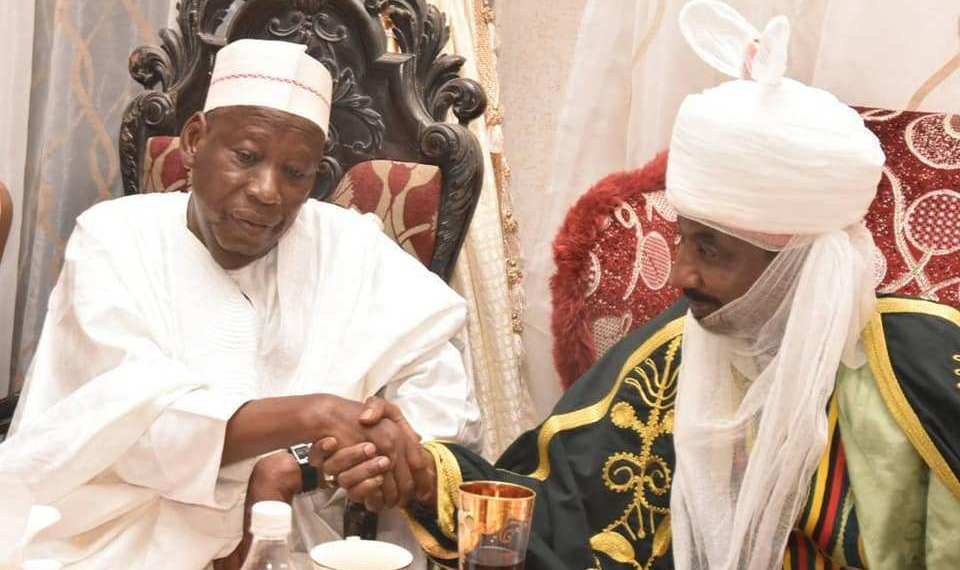 Governor Abdullahi Ganduje of Kano State has said Emir Muhammad Sanusi II must apologise to him and the people of the state for dragging the Emirate Council into politics.
The governor stated that the apology was important so as to make the reconciliation move yield the desired result.
Ganduje made this known in a statement written by the State Commissioner for Information, Muhammed Garba.
He said: "Emir Sanusi has the moral burden to withdraw all court cases he's personally sponsoring against Kano State Government as part of reconciliation conditions."
"It is very important to state that for the reconciliation to yield the desired result, Emir Sanusi has the moral burden to publicly apologise to Governor Ganduje and the entire people of Kano State for dragging the revered Kano Emirate into the murky water of politics," the statement added.
The governor also urged Emir Sanusi to work with the emirs of Karaye, Rano, Gaya and Bichi.
Ganduje stated that the Emir of Kano must demonstrate his readiness to assume his position as the Chairman of Kano State Council of Emirs.