Nigeria Breaking News Today, Thursday, June ,13, 2019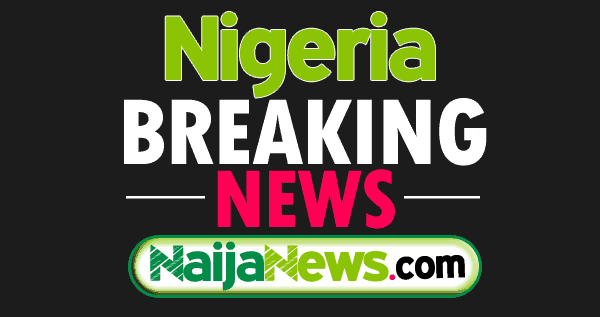 This is a roundup of some of the breaking news in Nigeria for Today, Thursday, June 13, 2019.
Buhari Renames Abuja Stadium After MKO Abiola (See Why)
President Muhammadu Buhari on Wednesday renamed the Abuja National Stadium after Chief Moshood Kashimawo Olawale Abiola (GCFR). Naija News understands that henceforth the Abuja stadium will now be called the Moshood Abiola stadium.
The President made this known while delivering a speech to mark the 2019 June 12 Democracy Day celebration at the Eagles Square in Abuja, Nigeria's capital territory. This coming in less than one month into Buhari's second term as President of Nigeria.
The Nigerian Television Authority (NTA) made the declaration via its handle on the microblogging site, Twitter.In the Tweet, NTA said as thus; "JUST IN: Buhari renamed Abuja National Stadium to Moshood Abiola Stadium."
Atiku Vs Buhari: Ex-VP Right To Approach Election Tribunal – Jonathan
Former President Goodluck Jonathan has stated that the presidential candidate of the Peoples Democratic Party (PDP), Atiku Abubakar, was right not to accept the victory of President Muhammadu Buhari at the elections.
The former president made this known in an interview a Premium Time' special publication on the Fourth Republic 20th anniversary.
2015 Vs 2019 Elections
Jonathan said the fundamentals of the 2015 election, which saw him become Nigeria's first incumbent leader to accept election defeat, were "very different" from the 2019 elections.
"It is not right for anybody to compare Jonathan's decision in 2015 with Atiku's position in 2019 because they are two different scenarios," Jonathan said.
He noted that his decision to concede the 2015 presidential election to Buhari cannot be compared to Atiku Abubakar's lawsuit over the outcome of the February 23 elections.
Democracy Day: Buhari Dines With African Leaders (Photos)
Nigeria's President Muhammadu Buhari hosted African leaders and diplomats to Democracy Day dinner.
Naija News reports that the dinner took place at the state house, Abuja, Nigeria's ca on Wednesday night, June 12. Present at the dinner were President George Weah of Liberia; President Macky Sall of Senegal; President Patrice Talon of Benin Republic; President Hage Geingob of Namibia and President Paul Kagame of Rwanda.
Again, Atiku Roast Buhari In Latest Rant (See Why)
Former Vice President and presidential candidate of the opposition Peoples Democratic Party (PDP) in the 2019 presidential election, Atiku Abubakar has again attacked President Muhammadu Buhari over the spate of poverty in the country.
Naija News reports that Atiku who seem passionate in the tone of his words about the current state of the country, fired the President as he (Atiku) again describes Nigeria as the "headquarters of extreme poverty." This was contained in his June 12 message where he berated the President for honouring the June 12 celebration.
Atiku in his statement said it was not enough to declare June 12 a work-free day where there is no hope for the ordinary people to find a better life.
In his statement, Atiku said Buhari needs to help the ordinary people in Nigeria find a better life from the suffocating claws of poverty.
Atiku said there was no need declaring June 12 a work-free day when some Nigerians are not even sure of securing their next meal.
Why El-Rufai Is Nothing Without Buhari – Shehu Sani
Former Lawmaker and human right activist, Shehu Sani, has berated Governor Nasir El-Rufai of Kaduna State.
The former Senate in a post on Facebook stated that the governor relies on the popularity of President Muhammadu Buhari to win elections.
Sani was reacting to a post online where El-Rufai posted photos of him and former lawmaker, Senator Suleiman Hunkuyi, mocking them and boasting that he was responsible for their defeat and that he has retired them from politics
Democracy Day: Obasanjo, Jonathan, Others Snub Celebration
Former Nigerian Presidents Olusegun Obasanjo and Goodluck Jonathan are both absent at the Eagles Square venue of the ongoing Democracy Day celebration in Abuja. Also, absent at the event are former Head of State, Yakubu Gowon, Abdulsalami Abubakar.
Former interim president Ernest Shonekan is also absent.
Naija News reports former presidents and Heads of State had been formally invited to attend the event.
World leaders are at the event include President Mohamed Ould Abdel Aziz of Mauritania; President Paul Kagame of Rwanda; President George Weah of Liberia; President Denis Sassou Nguesso of Congo; and President Nana Akufo-Addo of Ghana.
Others are President Macky Sall of Senegal; President Adama Barrow of Gambia; President Mahamadou Issoufou of Niger Republic; President José Mário Gómes Vaz of Guinea-Bissau and President Patrice Talon of Benin Republic.
Reno Omokri Exposes Real Reason Buhari Named Abuja Stadium After MKO Abiola
Reno Momokri, former Presidential aide and ex-Special Assistant on New Media to former President Goodluck Jonathan, has said President Muhammadu Buhari named the Abuja stadium after late MKO Abiola in a desperate attempt to undeserved goodwill from Nigerians.
Naija News reports that Omokri said Buhari's administration had turned Nigeria into one of the poorest countries in the world, contradicting the personality of the late  MKO Abiola who was known for his goodwill and commitment to the emancipation of the poor.
The former presidential aide addressed the impression that former President Jonathan did not honour Abiola, and described such beliefs as a "ridiculous assertion".
Omokri recalled that former President Jonathan honoured Chief MKO Abiola when he renamed the University of Lagos after the politician, which UNILAG students protested against.
"It has come to my attention that the Buhari Presidency, embarrassed that not a single former President or ex-head of state attended Muhammadu Buhari's June 12 celebration, is spreading tales, through faceless groups and expected to grace the headlines of tomorrow's papers, to the effect that former President Goodluck Jonathan refused to rename the National Stadium Abuja despite advice to do so, because he was afraid of former President Olusegun Obasanjo and lacked the courage to do so."
Wole Soyinka Speaks His Mind On June 12 Democracy Day
While Eagles square, Abuja is beaming with a host of activities in honour of the first June 12 democracy day, Wole Soyinka, foremost playwright wants out of it.
According to the Nobel Laureate, it is just his choice. Naija News reports that President Muhammadu Buhari who was earlier led in a procession around the heavily attended Eagle Square in Abuja is about to give his Democracy Day speech.
Naija News reports that President Muhammadu Buhari who was earlier led in a procession around the heavily attended Eagle Square in Abuja is about to give his Democracy Day speech. In a letter made available to newsmen yesterday, the Nobel Laureate condemned the conduct of the 2019 elections.
He wrote: "This year's recall of an uplifting day in the year 1993 comes up against a background of its most shameful disavowal: the 2019 elections – still under judicial contestation – an event that would be more accurately described as an exercise in body count rather than ballot count," he said.
"The elections however merely reflected a pattern of savagery and abandonment of human sensibilities that have eaten away the sheerest sense of community in the nation. I have already described it as the final descent into the abyss of human degradation. The recent call – no matter how suspect the motivation –for what amounts to a national discourse on future directions was nothing new.
President Buhari Delivers Maiden June 12 Democracy Day Speech (Full Speech)
President Muhammadu Buhari has delivered the maiden June 12 democracy day speech at the celebration which held at the Eagle Square in Abuja on Wednesday.
The President touched on electricity, security, infrastructure, job, and many other issues that affect Nigerians.
The President in his speech also honoured the late winner of the June 12, 1993, presidential election, Chief MKO Abiola, naming the National Stadium in Abuja after him.
This administration will consolidate on the successes of the last four years. In the last four years, we have made tremendous progress in addressing challenges in the country."
"We must continue to be good neighbours and good citizens. Nigerians should be proud of their history." "Our GDP is expected to grow by 2.7% this year. We can afford to be proud Nigerians," Buhari's statement reads in part.
Download Naija News App. Advertise with us. Send us enquiries and press releases.