Messi, Ronaldo Top 2019 Forbes Rich List (Full List)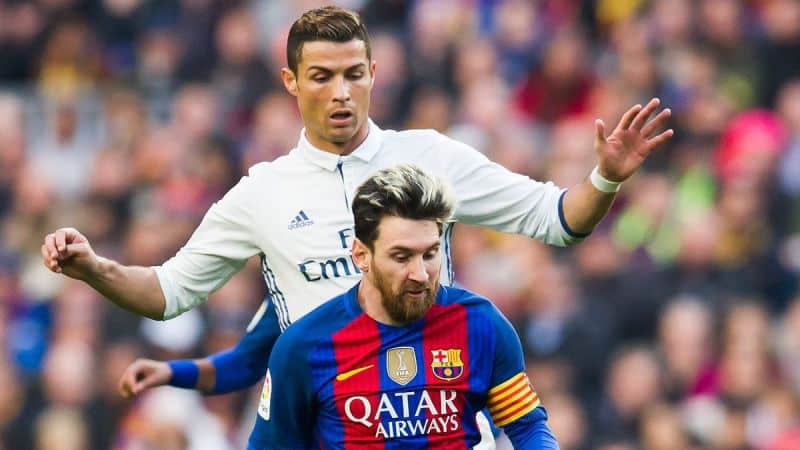 Barcelona's Lionel Messi has emerged the world's highest-paid athletes for 2019 according to Forbes.
The Argentine earned $127million this past year in wages and endorsements to beat his closest rival Cristiano Ronaldo, who earned a total of $109m.
Brazil and PSG star Neymar followed the pair with a total earning of $105m this past year.
Boxer Saul "Canelo" Alvarez was the highest-earning non-footballer on the 2019 list, with $94m in total, to land him in fourth place.
Tennis player Roger Federer was the fifth highest-earner, at $93.4m. He was No. 1 in terms of endorsements, though, with $86m.
Naija News recalls that Messi made $111m in 2018 which saw him finish second to Floyd Mayweather ($285m). Ronaldo ($108m) was third with Neymar ($90m) in fifth. Conor McGregor ($99m) had finished fourth.
2019 Top-10 highest-paid athletes
1. Lionel Messi, soccer: $127m
2. Cristiano Ronaldo, soccer: $109m
3. Neymar, soccer: $105m
4. Saul "Canelo" Alvarez, boxer: $94m
5. Roger Federer, tennis: $93.4m
6. Russell Wilson, football: $89.5m
7. Aaron Rodgers, football: $89.3m
8. LeBron James, basketball: $89m
9. Stephen Curry, basketball: $79.8m
10. Kevin Durant, basketball: $65.4m