Democracy Day: Security Agents Take Over MKO Abiola, Gani Fawehinmi Parks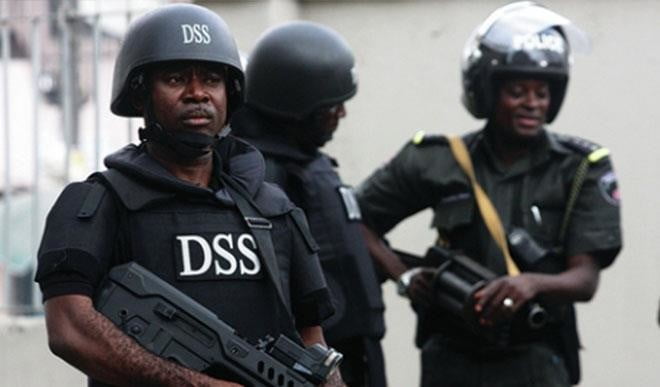 Operatives of the Department of State Security and the Nigeria Police on Wednesday condoned the MKO Abiola and Gani Fawehinmi 'Freedom Parks' in Ojota Lagos State.
Naija News understands that this was done to prevent hoodlums from causing mayhem during events to mark the maiden edition of the June 12 Democracy Day celebration in the state.
NAN observed the heavy presence of security personnel, patrol vehicles and armoured tanks around the parks.
The security operatives had been on ground before 8:00 a.m. at the parks to checkmate any unforeseen breakdown of law and order as the nation marked the June 12 Democracy Day.
NAN reports that a June 12 rally by the Yoruba Summit Group was also expected to hold at the Gani Fawehinmi Freedom Park, Ojota, later in the day.
The proposed rally was also scheduled to hold across the Southwest States, including Kogi and Kwara States.
Source: Naija News