Fani-Kayode And Church Of Satan Trade Words On Twitter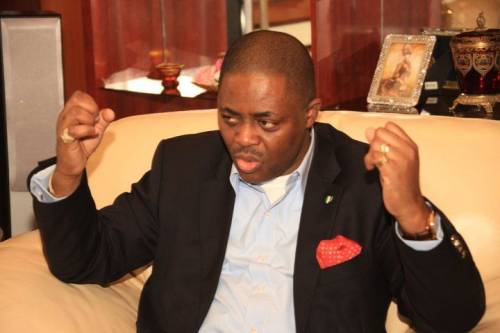 A former Nigerian minister of aviation, Chief Femi Fani-Kayode, traded words with the Church of Satan on Twitter over some of his submissions.
Fani-Kayode had taken to his Twitter account to chastise a former New York City prosecutor, Linda Fairstein, who led the prosecution of the Central Park Five case, wherein five teenagers, four African-American and one Hispanic, were wrongfully convicted for the 1989 rape and assault in Central Park of a white female jogger.
..I was shocked about the injustice that the American justice system meted out to the five innocent, young black boys that were falsely accused of the most brutal and vicious gang rape, framed up and jailed by those that manipulated the system and abused their power in 1989…2/

— Femi Fani-Kayode (@realFFK) June 9, 2019
He linked Fairstein to the church of satan which has since attracted a reaction from the group.