How To Apply For WAEC 2019 Job Recruitment (25 Positions)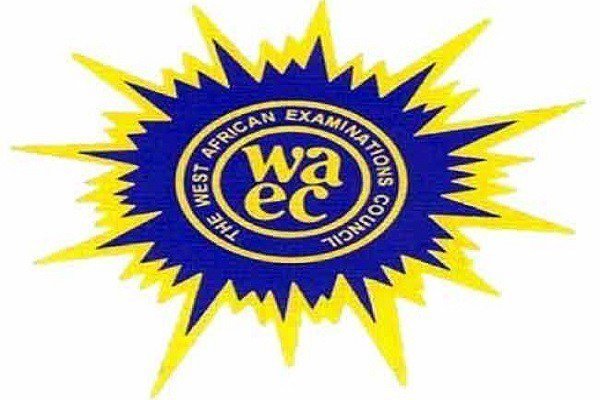 The West African Examinations Council (WAEC), a sub-regional organisation responsible for the conduct of a variety of examinations in the English-speaking West African countries, is currently recruiting.
Naija News understands that WAEC invites applications, to be completed online, from suitably qualified persons to fill the vacant positions in its Nigeria National Office.
Application Requirement
1. A scanned passport photograph of size between 7kb to 30kb and dimension 275 x 314 pixels
2. Educational qualifications (primary, secondary and tertiary with uploaded scanned copies of certificates obtained). Size of upload between 50kb to 120kb and dimension between 400x600pixels to 1200x1500pixels
3. Scanned National Youth Service Corps certificate or exemption letter size between 50kb to 120kb (see dimension for certificates)
4. Scanned copies of Professional certifications where applicable (see dimension for certificates)
5. Employment history (name of employer, position or post held, responsibilities and duration of employment)
6. A minimum of three (3) years cognate experience
7. A minimum of three (3) references.
DESIRABLE ATTRIBUTES
APPLICANTS FOR ALL POSITIONS MUST:
1. Be able to use Personal Computers, MS Office software package and have knowledge of web-based systems;
2. Be a team player with good interpersonal skills and be open and able to lead change;
3. Possess influencing, analytical and communication skills;
4. Be an organiser/planner with the ability to be flexible and to be able to successfully implement ideas.
All Applicants must possess five (5) credits in SSCE/WASSCE including English Language and Mathematics at a sitting or six (6) credits at not more than two (2) sittings including English Language and Mathematics. Applicants should not be more than forty (40) years of age as at the close of the Advertisement.
Below are the 25 positions to apply for…
1 ASSISTANT REGISTRAR II (ARABIC)
2 ASSISTANT REGISTRAR II (Basic Electricity)
3 ASSISTANT REGISTRAR II (Biology)
4 ASSISTANT REGISTRAR II (Business Studies)
5 ASSISTANT REGISTRAR II (Civil Subjects: (1) Woodwork (2) Furniture Making (3) Upholstery)
6 ASSISTANT REGISTRAR II (Economics)
7 ASSISTANT REGISTRAR II (English Language/Literature-In-English)
8 ASSISTANT REGISTRAR II (French)
9 ASSISTANT REGISTRAR II (Garment Making and Clothing & Textile)
10 ASSISTANT REGISTRAR II (Geography)
11 ASSISTANT REGISTRAR II (Hausa)
12 ASSISTANT REGISTRAR II (History)
13 ASSISTANT REGISTRAR II (Marketing and Store Management)
14 ASSISTANT REGISTRAR II (Mathematics)
15 ASSISTANT REGISTRAR II (Mechanical Subjects: (1) Auto Mechanics, (2) Auto Mechanical Work )
16 ASSISTANT REGISTRAR II (Physics)
17 ASSISTANT REGISTRAR II (Psychology)
18 ACCOUNTANT II
19 APPLICATION PROGRAMMER II
20 DATABASE ADMINISTRATOR II
21 COMPUTER HARDWARE MAINTENANCE ENGINEER II
22 QUANTITY SURVEYOR II
23 MECHANICAL ENGINEER II
24 ELECTRICAL ENGINEER II
25 HUMAN RESOURCE MANAGEMENT OFFICER II
DURATION OF APPLICATION
Application details should be completed and submitted not later than July 14, 2019.
NOTE: Only shortlisted candidates will be contacted.
How To Apply
Click: HERE To Apply.