Eid-el-Fitr Celebrations: President Buhari Prays For Nigeria (See Pictures)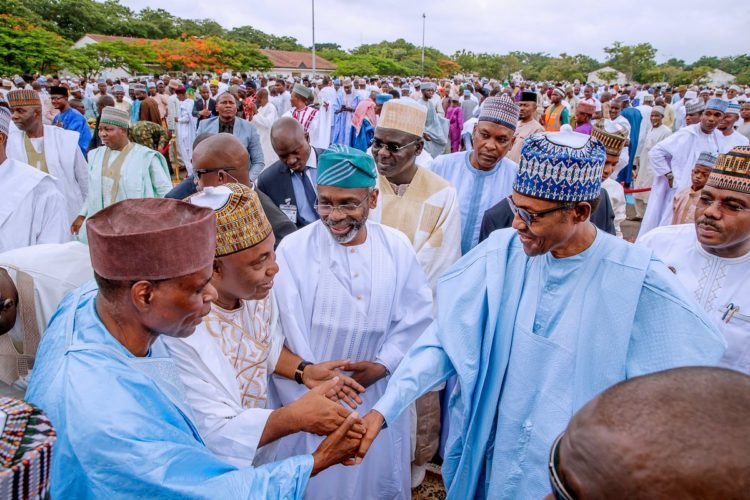 President Muhammadu Buhari earlier today was seen at prayer venue Mabilla Barracks, in Abuja observing the Eid el-Fitr Prayers.
President @MBuhari attends #Eid el-Fitr Prayers earlier today at the Mabilla Barracks, in Abuja. #EidMubarak pic.twitter.com/Vw8apB0t5i

— Bashir Ahmad (@BashirAhmaad) June 4, 2019
Naija News recalls that President Buhari urged Muslims in the country to sustain the virtues of the Ramadan period.
In his Sallah message to Nigerians to celebrate the end of the Ramadan fasting season, he asked Muslims to always put humanity before personal interests.
"The Ramadan period is meant to reinforce us spiritually, therefore, we should use religion as an inspiration to do good at all times."The virtues of the Ramadan should be sustained beyond the celebration. Going back to bad ways after the Ramadan might defeat the essence of the message and lessons the fasting period was supposed to inculcate in the hearts and minds of the Muslim faithful,"he said.
Buhari expressed satisfaction at the conduct of peaceful elections in Nigeria, despite what he called "doomsday predictions of social disharmony."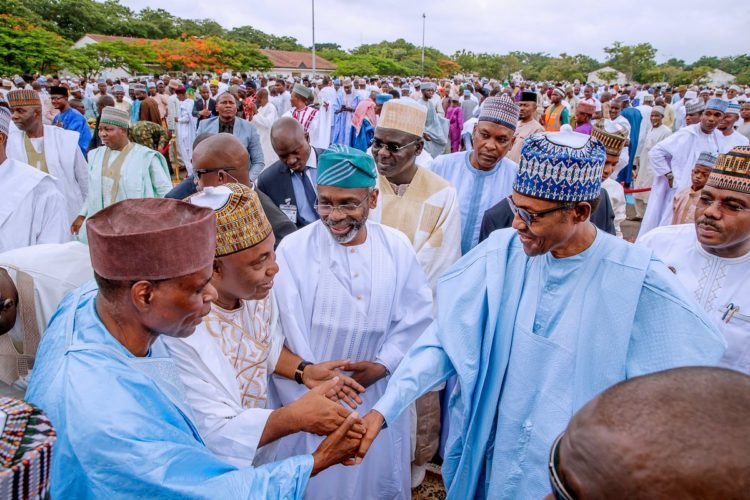 The president also used the occasion to commiserate with victims of terrorism, kidnapping and banditry in the country. He said the days of criminal elements were numbered. The president reassured Nigerians that under no circumstances would criminals and mass murderers be allowed to hold the country to ransom, saying
''their days are numbered because this administration will pursue them relentlessly and bring them to justice. ''
Meanwhile, the Vice President of Nigeria, Yemi Osinbajo has also admonished all Muslim faithful to use this festive moment to pray for peace in Nigeria.
Source: Naija News