Private Jet: Reno Omokri Lambastes Nigerian Pastors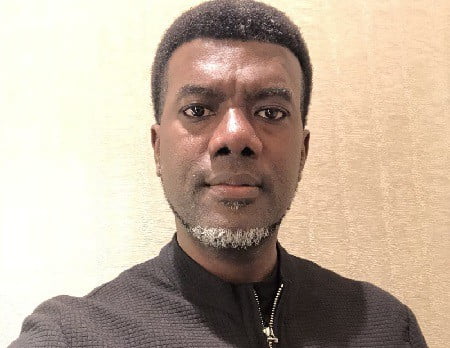 Former presidential aide, Reno Omokri on Monday, lambasted Nigerian pastors who own private jets.
Omokri in the wake of Monday, June 6 lambasted the Nigerian billionaire pastors who also own private jets and yet do not take evangelism seriously but rather they concentrate more on receiving tithes from the poor church members.
Although Omokri did not mention names, he made this known when he shared a video of a popular Nigerian multi-millionaire, Cosmas Maduka, who is the CEO of Coscharis Motors and was on Monday caught on the streets of Lagos preaching the gospel.
Omokri commended the act of evangelism exhibited by the billionaire, stressing that "He does NOT collect tithes or owns Private Jets," but yet he preaches the word of the gospel on the streets, to the hearing of the common man on the street.
Omokri went ahead to warn Nigerians to "be suspicious of any Christianity whose end result is money and not soul winning."
In his caption to the video, Omokri wrote; "This is Cosmas Maduka, CEO of Coscharis Motors. Worth $800 million. An evangelist. He does NOT collect tithes or owns Private Jets. But, he evangelises in the streets. Be suspicious of any Christianity whose end result is MONEY and not SOUL WINNING #FreeLeahSharibu #RenosNuggets"
This is Cosmas Maduka, CEO of Coscharis Motors. Worth $800 million. An evangelist. He does NOT collect tithes or owns Private Jets. But, he evangelises in the streets. Be suspicious of any Christianity whose end result is MONEY and not SOUL WINNING #FreeLeahSharibu #RenosNuggets pic.twitter.com/nYvVatd170

— Reno Omokri (@renoomokri) June 3, 2019