Omokri Reacts As Kumuyi Tells Christians Not To Attack Buhari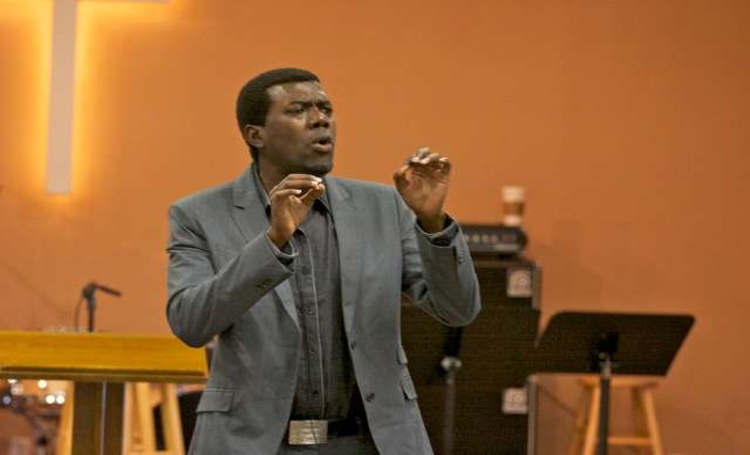 A former Presidential media aide, Reno Omokri, has questioned the General Overseer of the Deeper Christian Life Ministry, Pastor William Kumuyi, for calling on Christians not to attack the president of the country through any means, in what many see as a support for President Muhammadu Buhari.
Naija News understands that Pastor Kumuyi made this call during his sermon at the Deeper Life Bible Church, Headquarters, Gbagada, in Lagos, Nigeria's commercial city on Sunday, June 2.
Delivering his sermon entitled "The Believers' Preservation Until the Day of Visitation", Pastor Kumiyi noted that real Christians must obey constituted authorities and shun violence.
The clergyman said Christians are strangers and pilgrims in the world and must be Christ-like in their character, conducts and conversations.
Reading from Biblical passage, I Peter 2: 11-25, Pastor Kumuyi stressed that Christians' lifestyle must reflect Christ in civil society, saying that government derives their authority from God.
His words: "Don't attack the president of the country whether in words or in the newspapers or through internet.
"Honour kings; don't disrespect or dishonour the governors. Don't disrespect leaders of the community and leaders in the church.
"If we are to honour the governors in the states, how much more the pastors, " the clergyman added.
Apparently displeased with the comment, Omokri took to the micro-blogging site, Twitter, to question the clergyman.
"Dear Pastor Kumuyi, Jesus, who came from heaven, criticised King Herod, a political leader (Luke 13:32). Paul, who went to heaven and returned to Earth, criticised Peter (Galatians 2:11). So, should we obey them or you?" Omokri questioned Pastor Kumuyi.
Dear Pastor Kumuyi,

Jesus, who came from heaven, criticised King Herod, a political leader (Luke 13:32). Paul, who went to heaven and returned to Earth, criticised Peter (Galatians 2:11). So, should we obey Them or you? #FreeLeahSharibu #RenosNuggets https://t.co/ZvVbSJ7WFB

— Reno Omokri (@renoomokri) June 2, 2019
Source: Naija News