Popular MFM Pastor Arrested For Allegedly Raping Teen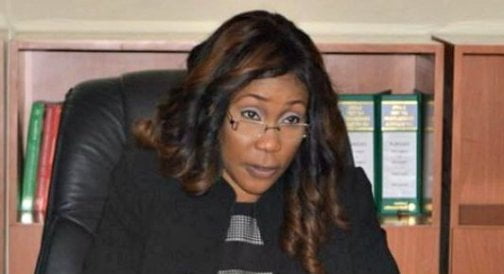 A 48-year old preacher of the gospel and pastor of Mountain of Fire and Miracle Ministries (MFM), a leading church in the world, identified simply as Onyekachukwu has been apprehended for allegedly raping a 16-year old orphan (name withheld).
Naija News understands that Onyekachukwu was apprehended by the operatives of the National Agency for the Prohibition of Trafficking in Persons (NAPTIP), after a complaint.
The teenage victim, a Junior Secondary School Student of one of the government schools in Abuja, Nigeria's capital had dropped out of school and was in desperate need of an accommodation where she could lay her head; a development that surfaced after the death of her parents in 2018.
Reports made available to this news platform suggest that the Pastor then offered to foot the responsibilities of the teenage girl, accepted to accommodate her and sponsor her education because he (the pastor) was a one-time neighbour to the girl and her family in Karmo community in the suburb of Abuja.
The Pastor was then reported to have repeatedly made accusations against her, among others, includes that the girl is battling with the spirits of witchcraft and so she needs deliverance.
Naija News reporters were made to understand that the Pastor succeeded in gaining the trust of his victim before proposing his sexual advances to her.
In a report by The Eagle Online, that was also reported by PM News, the Pastor intensified his love advances towards the girl, but "unfortunately for him," he was repeatedly turned down.
The victim was reported to have told NAPTIP operatives that the first time the Pastor raped her was in March this year during her birthday, when the Pastor took her and his daughter out on a birthday treat in some relaxation centres in Abuja.
According to her, the Pastor made his usual advances which she declined but added that the Pastor patiently waited till the late hours of the day when his daughter had gone to bed, she alleged that the Pastor then pounced on her, forcefully had carnal knowledge of her, ignoring the odds of his actions and ignoring her pleas.
Thereafter, the Pastor was reported to have created for himself "forceful access," as he no longer needs to seek the consent of the girl before repeatedly laying her forcefully.
The repeated act by the Pastor apparently resulted in pregnancy.
Upon interrogation, the Pastor was reported to have confessed to have sexually abused the girl. The Pastor said he abused her just twice and went ahead to attribute his act to the "miraculous works of the devil."