Blogger Accuses Chika Ike Of Having Secret Relationship With Ned Nwoko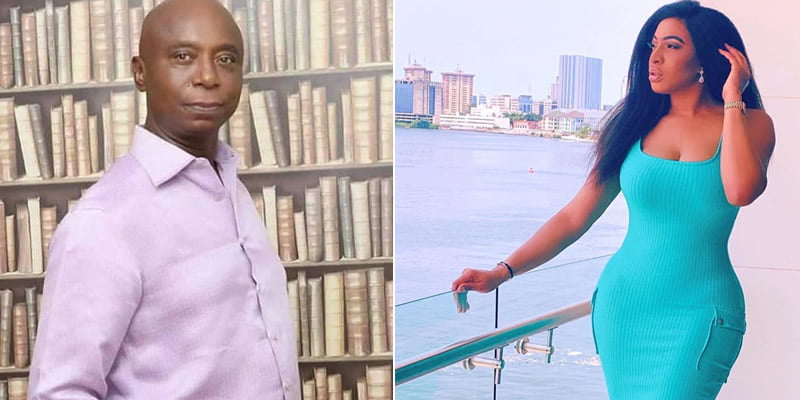 A blogger has accused Regina Daniels' husband, Ned Nwoko, of sponsoring Chika Ike's travels and revealed how he leaked his pics with Regina Daniels when her mother was not cooperating.
A report has it that when the news of the relationship between Ned Nwoko and Regina Daniels surfaced online, there were allegations that Annie Idibia and Chika Ike fought over the politician seven years ago.
It was also reported that the billionaire who was recently sacked as Senator had a relationship with the actress.
According to the blogger, Ned Nwoko sponsored Chika Ike's luxury lifestyles, travels, purchases, and TV show.
The Instagram blogger stated that the politician spent on Chika Ike before he married Regina Daniels.
A further claim has it that Ned Nwoko needed popularity for his political ambition and needed the actresses to help out.
It was reported that Chika Ike did not fulfill the mission she was needed for because she kept him a secret and refused to make him public.
The billionaire businessman allegedly switched to Regina Daniels for his popularity mission.
The blogger claimed that Regina and her mother, Rita planned to keep the relationship a secret until Ned Nwoko hired a photographer to take pictures of them and share with bloggers.
The Instagram blogger, @gistmerchant wrote;
"Do you know that it was Ned that was sponsoring Chika through all those her trips, purchases, tv show? He has a political ambition and needs to gain popularity but hooking up with chika hoping to gain popularity failed as Chika wasn't ready to show him to the public."
"Now he linked himself with Regina who wanted to also hide him but he refused and planted his camera people everywhere making sure their pictures were leaked and sent to the blog creating a media frenzy. Regina and her mum planned to chop and clean mouth."
"You are welcome."