Football World Reacts To Death Of Ex-Arsenal Winger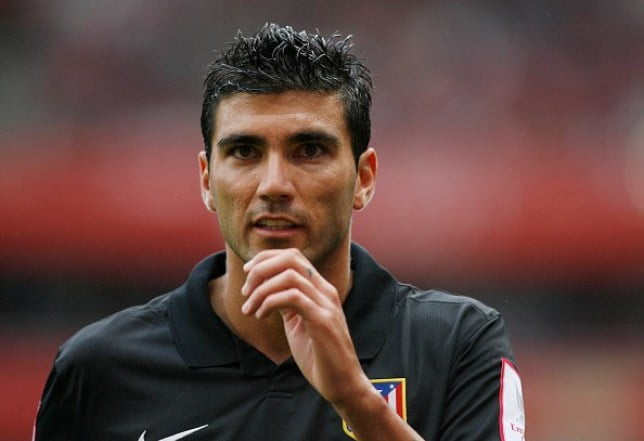 The world of football was thrown into mourning on Saturday with the news of the passing away of former Arsenal and Spain winger Jose Antonio Reyes.
The emergency services in Andalusia and the authorities in the player's home town, Utrera, said Reyes died in an accident on the main road from Sevilla to Utrera. They said another member of his family also died and a third person was injured.
Reyes won a European under-21 title with Spain in 2002 and went on to play 21 times for Spain between 2003 and 2006, scoring four goals.
He won Premier League and FA Cup medals at Arsenal and came on as a late substitute when the Gunners lost the 2006 Champions League final to Barcelona.
Reyes was part of Arsenal's famous invincible squad that went the entire 2003/2004 season unbeaten.
See world reaction to Reyes death.
Everyone at Arsenal is devastated by the shocking news that our former player Jose Antonio Reyes has died in a traffic collision in Spain.

Jose Antonio Reyes: 1983-2019

Rest in peace, Jose ❤️ pic.twitter.com/AT6rLFutvI

— Arsenal FC (@Arsenal) June 1, 2019
Everywhere he played, Jose Antonio Reyes played with a smile pic.twitter.com/eacA2Yhb2r

— B/R Football (@brfootball) June 1, 2019
Jose Antonio Reyes lived next door to my grandad when he was at Arsenal. We went over there, in the hopes we could get him to quickly sign my shirt.

He invited us all in, gave us loads of merch, took photos, and was just generally brilliant.

Was always my fav player after that pic.twitter.com/zaYcCeLY4H

— Top Scouser (@SmolManSyndrome) June 1, 2019
Devastated by the news of my old team mate Jose Antonio Reyes at Arsenal. What a player. My condolences goes out to his family and friends ! Rest in Peace. Big lost.@arsenal @sevillafc pic.twitter.com/DuhkbvTB7A

— Sol Campbell (@SolManOfficial) June 1, 2019
Croatian Football Federation would like to express condolences to @SevillaFC, @rfef and the entire Spanish football #family regarding the tragic loss of Jose Antonio Reyes. May he rest in peace. pic.twitter.com/KkO7Oqrlne

— HNS (@HNS_CFF) June 1, 2019
There aren't many pictures that sum up special moments, this is one of them. We lost one of the invincibles today, but he will never be forgotten nor what he achieved. Absolutely gutted ❤️? RIP Jose Antonio Reyes, thoughts with your loved ones at this time. A true @Arsenal great pic.twitter.com/sVga4ZQ8b9

— Matty (@matty19910) June 1, 2019
Antonio Reyes ??

A Spanish player died in a major road accident

"RIP Jose"

Video good for adults only

Watch the serious accident video >> https://t.co/H26s8YuJZX

#RIِPJOSEَ#UCLfinalِ pic.twitter.com/kAtMMCKW3O

— BBC Sport (@mm_max66) June 1, 2019
LaLiga 2006/07
65' Real Madrid 0-1 Mallorca | Gimnàstic
0-4 Barcelona
As it stands Barcelona win Laliga

66' José Antonio Reyes comes on for Beckham
68' Reyes maked is 1-1
83' Reyes makes it 3-1
Real Madrid win LaLiga for 30th time.

NEVER TO BE FORGOTTEN!

RIP ANTONIO#RIPReyes pic.twitter.com/3EUUV1N5OF

— Luqman. (@MadMadridistaa) June 1, 2019
Images: Cesc Fabregas pays tribute to his former team-mate Jose Antonio Reyes on Instagram. [IG: cescf4bregas] ? #afc pic.twitter.com/eRMYAGlPl0

— afcstuff (@afcstuff) June 1, 2019
So sad ? RIP Reyes. pic.twitter.com/q9nqBfGlVo

— Supree (@LadyGooner8) June 1, 2019
Rest in peace Antonio Jose Reyes pic.twitter.com/N5OfnfOgGV

— Fabianbolt???? (@Fabianbolt1) June 1, 2019
SEA, it is with great sadness that I learned the tragic news about my former teammate in Arsenal, José Antonio Reyes. I remember a humble guy, who always smiled and remained positive. My deepest sympathies go out to his family and friends. #GoneTooSoon #RIPReyes ?????? pic.twitter.com/caZe6lGhPN

— Emmanuel Adebayor (@E_Adebayor) June 1, 2019
It is with great sadness that I have heard of the tragic death of José Antonio Reyes. All our thoughts and prayers at this sad time are with his family RIP

— Rafa Benitez Web (@rafabenitezweb) June 1, 2019
There will be a moment's silence ahead of tonight's game in memory of Jose Antonio Reyes. #LFC #THFC #UCLfinal

— Neil Jones (@neiljonesgoal) June 1, 2019
Download Naija News App. Advertise with us. Send us enquiries and press releases.