Lawan, Ndume Recruit Top PDP Senators To Lead Lobby Teams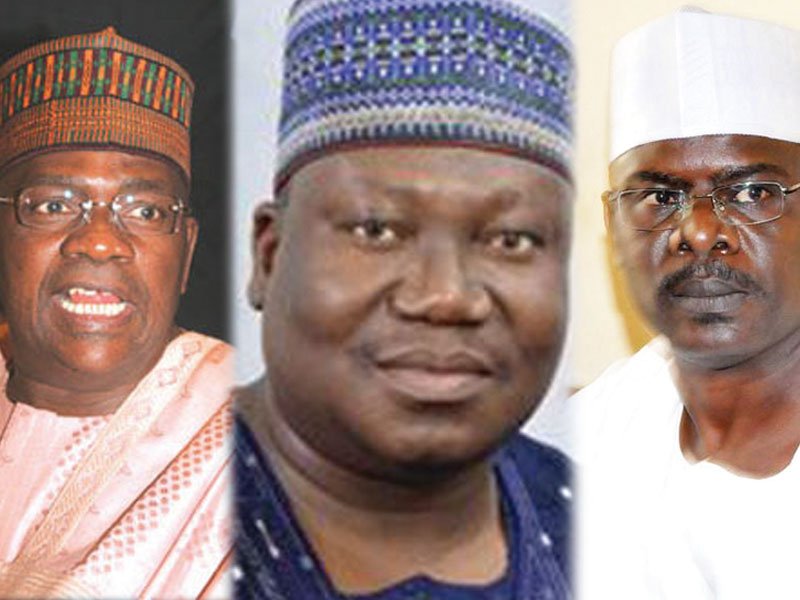 Major contenders for the President of the 9th Senate have taken campaigns for the nation's number three citizen to the next level.
Naija News reports that the inauguration of the 9th National Assembly is less than two weeks away.
The two major candidates, Ali Ndume and Ahmad Lawan, who are members of the All Progressives Congress (APC) have recruited top members of the opposition PDP to lead their campaigns.
Daily Sun reports that Senator Lawan has recruited former Senate President, David Mark to lobby PDP members to back his senate presidency bid.
It was learnt that Mark has instructed his successor from Benue South and former Interior Minister, Abba Moro, to play the leading role in Lawan's campaign.
It was further learnt that another prominent North Central senator, who is involved in strategising for the PDP and its interests, was deployed to engage Mark and Abia State senator, Eyinnaya Abaribe, who are seen as top PDP leaders rooting for Lawan, in a persuasive talk, with a view to getting them to withdraw.
A source in the caucus said the decision by overwhelming members to stay together until few hours to the inauguration of the National Assembly before disclosing their preferred candidate, has attracted attention from many APC members particularly those interested in the leadership of the Ninth Senate.
Also, Senator Ali Ndume (APC-Borno South) has gotten the backing of Deputy Senate President Ike Ekweremadu.
The DSP, alongside Senator Stella Oduah, is making moves to get lawmakers to support the former Senate Majority leader.
Ekweremadu, who is also one of the longest-serving senators in this dispensation, is pitching tent with Ndume with the hope that if he (Ndume) emerges, he will support his bid as minority leader.
Strong indications have emerged that Senator Danjuma Goje (APC-Gombe) who is also a top contender for the position of senate president, will likely step down.
As part of moves to compel him to step down, Goje met with a national leader of APC in Saudi Arabia, last week, Asiwaju Bola Ahmed Tinubu.
The duo reportedly lodged in the same hotel in Jeddah, Saudi Arabia, during Umrah, and had a discussion on the issue.
A source familiar with the details of the meeting, said more consultations would be held in Abuja, before the inauguration.
Download NAIJA NEWS app: