Nigerians React As EFCC Arrests Okorocha, Wife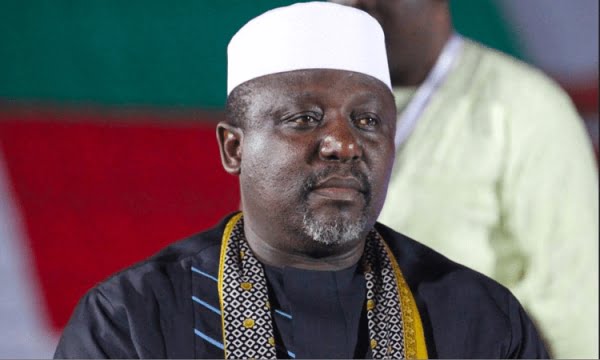 The immediate past Governor of Imo State, Rochas Okorocha has been arrested by the Economic and Finacial Crimes Commission (EFCC).
It is understood that the anti-graft agency stormed Ogboko and also arrested Okorocha's wife, Nkechi Okorocha, as well as Gerald Okorocha and Okey Okorocha.
Naija News also learnt that the commission also sealed his Easter Palm University, Ogboko.
Meanwhile, the action of the anti-graft agency has got people talking on social media. Here are the reactions of Nigerians as follows.
EFCC stormed Ogboko sealed Okorocha's Eastern Palm University Ogboko.

Me: What will be the fate of the students? @officialEFCC should acquire some sense. The same way the killed Cosmo FM Enugu. #BiafraHeroesDay2019

— Chuks Abbey (@chuks_abbey) May 30, 2019
Immunity period has expired??

— Fówósèrè Esq. (@darknbold1) May 30, 2019
He's funny…. He even said the man Rochas is bigger than Gov. Rochas o, so they should not fight him ?????

— Prince Temileyi Adeoti (@temiphilly28) May 30, 2019
I laugh in iberiberism. Truly Ochi abugi uto???

— Ichie Obi (@CollinsObinno) May 30, 2019
Source: Naija News