Chelsea Maul Arsenal 4-1 To Lift Europa League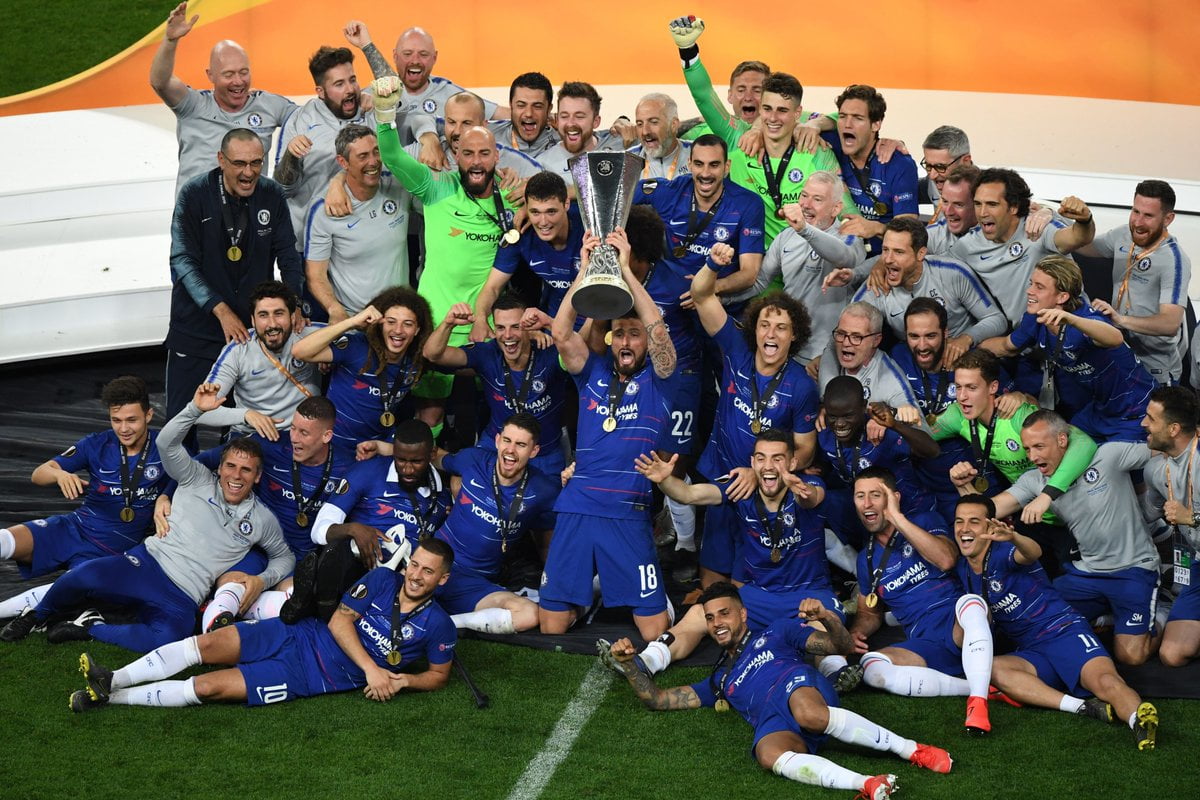 Chelsea Football Club on Wednesday night, May 29, humiliated London rivals, Arsenal 4-1 to lift the 2018/2019 UEFA Europa League.
Naija News reports that The Gunners needed to win the Europa League final against The Blues to earn a place in next season's Champions League but Chelsea blew them away after a tame first half in Baku, the capital and commercial hub of Azerbaijan.
Olivier Giroud opened the scoring against his old club with a wonderful header on the 49th minute with Pedro Rodriguez doubling the score eleven minutes after.
Eden Hazard, who would soon be on his way to Real Madrid, completed the rout as he bagged a brace to give manager Maurizio Sarri his first trophy in his managerial career.
The Belgian scored on the 65th minute to make the scoreline 3-0 in favour of Chelsea but Nigerian international Alex Iwobi reduced the deficit four minutes later.
Hazard scored another on the 72nd minute to end the game 4-1 in favour of The Blues, after which he confirmed that he would be leaving the club.
Speaking to BT Sport, Hazard said: "It was good. I think both teams were playing with a bit of stress in the first half because it was a final, but when Olivier scored, it was the beginning of a great night. We played well and controlled the game and I'm happy to leave this trophy with the boys. The manager said to carry on playing football at the break and today we showed our mentality."
On his future: "We will decide in a few days and the only target in my mind tonight was to win this final. I have made my decision already and now I'm waiting on both clubs. I think it is a goodbye, but in football, you never know. My dream was to play in the Premier League and I have done that for one of the biggest clubs so maybe now it is the time for a new challenge."
Meanwhile, Maurizio Sarri's Chelsea are the first side in the 21st century to be crowned Europa League champions without losing a game from the group stage to final.