Buhari Reveals Those That Will Make His Next Cabinet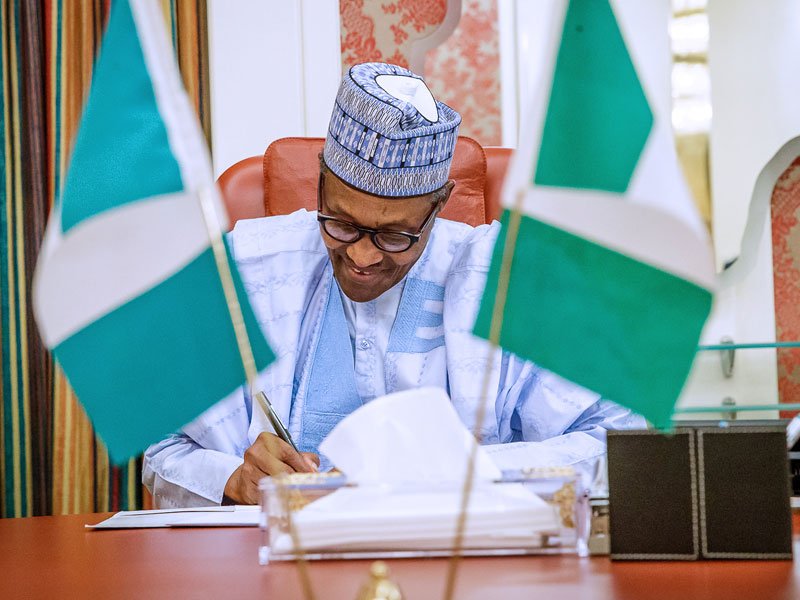 President Muhammadu Buhari has urged Nigerians to have faith in him to make the right call on the choice of his next ministers.
The President stated this on Monday during a Special Interview with NTA.
Buhari noted that since no one has accused his current cabinet of corruption, Nigerians should be confident he will make the right choice for his second term.
He, however, disclosed that he was yet to discuss any issue relating to the next choice of his ministers with anybody.
Buhari reiterated that Nigerians should trust him to decide on who among the ministers he will retain and those he will bid the final goodbye.
"I have said goodbye to them for the fours years. I haven't discussed it with anybody. You won't be the first person I will discuss it with.
"And anybody who hasn't got any evidence against any minister should trust me – which of the minister I will retain; which one I will say goodbye and very sincerely to.
"I won't go beyond that because I haven't discussed it with anybody yet," he said.
Speaking further, the President lamented his relationship with the Bukola Saraki-led National Assembly.
Buhari also disclosed that he confronted Saraki and Speaker Yakubu Dogara on their decisions to delay the budget for seven months.