Why Senators Deserve N13.5m Monthly – Lawan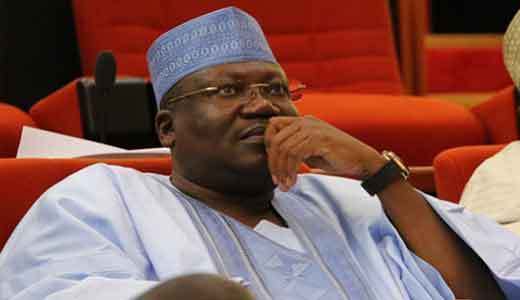 Senate majority leader, Ahmed Lawan (APC-Yobe North), has stated that the nature of the work of senators justifies their 13.5 million running cost.
Nigerians have constantly condemned the jumbo allowances received by lawmakers.
Nigeria's 109 senators earn over N70 billion as running cost, apart from their basic salaries.
Speaking to newsmen on Saturday, Lawan stated that Nigerians see the money as too much because they do not understand the functions of lawmakers.
He said: "Let me say right from the onset that there is nothing like jumbo pay for lawmakers. As a senator, my take-home is N750,000. The gross is about N1 million but a senator pays a tax of N250,000 every month.
"But as a senator who has to work for the people, we have the funds that people call our own or allowances. These funds are for us to operate.
"Sometimes your oversight or other functions take you outside the country.
"I believe that what is paid to members of the national assembly and the Senate, the N13 million per month is not given to the senator to put into his pocket and use to buy cars. It's for that senator to perform his functions.
"Today as a senator, I have five aides. In fact, in most cases, if a senator is going to move a motion, he writes it himself. In the US, a senator may have maybe a long list of professors on every sector who may be a consultant or a staff.
"And that is why the quality of legislation will naturally be higher where such climate exists. We want to have high-quality legislation, so we have to pay for that."