Photos From Cyril Ramaphosa's Presidential Inauguration As Fifth President Of South Africa
Cyril Ramaphosa has been sworn in as the fifth President of South Africa on Saturday.
Naija News understands that Cyril Ramaphosa vowed a "new era after he was sworn in as president of South Africa at a colourful ceremony in the capital, as he looks to revitalise his push to revive the economy and fight corruption.
Here are some pictures from the colourful ceremony which was also attended by Vice President Yemi Osinbajo of Nigeria.
President Cyril Ramaphosa walks with SANDF leaders to inspect the parade of soldiers on the pitch at Loftus Stadium in Tshwane during the presidential inauguration.
Vice President, Prof. Yemi Osinbajo in Pretoria, South Africa representing Nigeria at the Presidential Inauguration of Cyril Ramaphosa.
Deputy President David Mabuza has and his wife arrives waves to the crowds as he arrives for the presidential inauguration.
Former President FW de Klerk and his wife arrive for the Presidential Inauguration.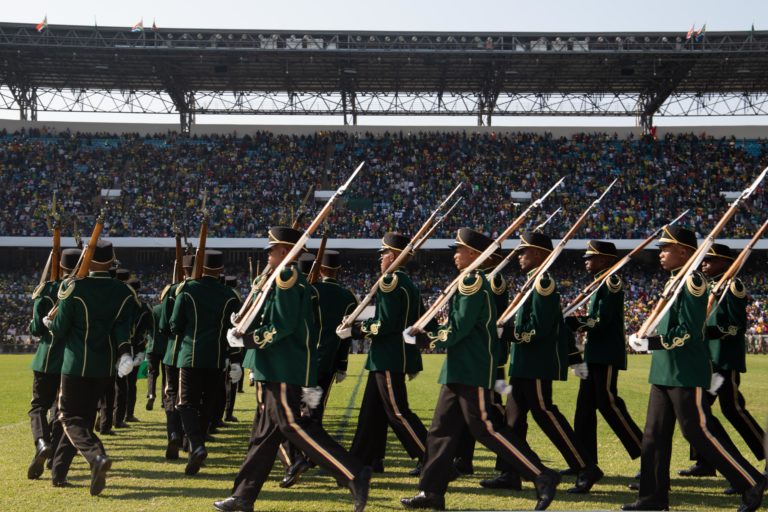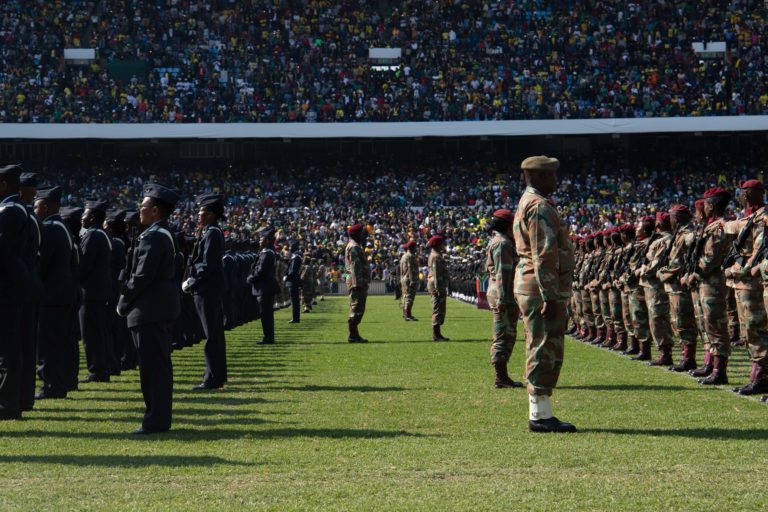 SANDF members marched on the pitch at Loftus Stadium in Tshwane during the inauguration of President Cyril Ramaphosa in May 2019.