Election Tribunal Rules Against PDP's Ekweremadu, Fixes Date For Hearing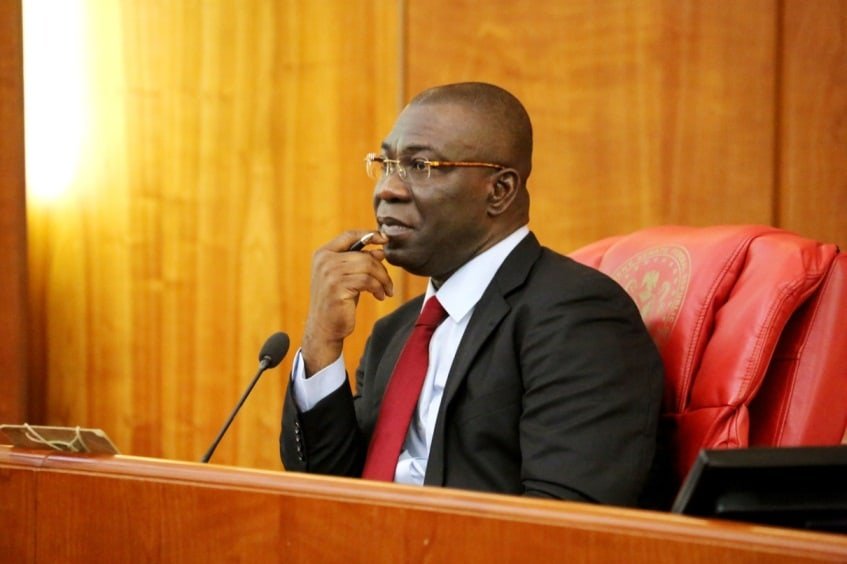 The Elections Petition Tribunal in Enugu State has rejected an application by the Peoples Democratic Party (PDP) to strike out the petition challenging the re-election of Deputy Senate President Ike Ekweremadu.
The candidate of the All Progressives Congress (APC), Juliet Ibekaku-Nwagwu, is challenging results declared by the Independent National Electoral Commission (INEC) for the February 9th senatorial election in Enugu West that returned Ekweremadu as the winner.
Counsel to the PDP A. I. Ani (SAN) asked the tribunal to strike out certain paragraphs of the petition which it considered incongruous to the provisions of the Nigerian Constitution on fair hearing.
He argued that the paragraphs sought to be struck out raised criminal allegations against persons not listed as respondents.
Reacting, counsel to the APC stated that the application by the PDP was grossly flawed, incompetent and contained legal contentious issues and arguments.
The counsel, therefore, urged the tribunal to discountenance the application.
In a ruling, tribunal Chairman, Justice Haruna Kereng after listening to arguments by counsel in the matter, therefore fixed June 10 for the commencement of hearing.