How NYSC Ruined My Life – Corp Member Cries Out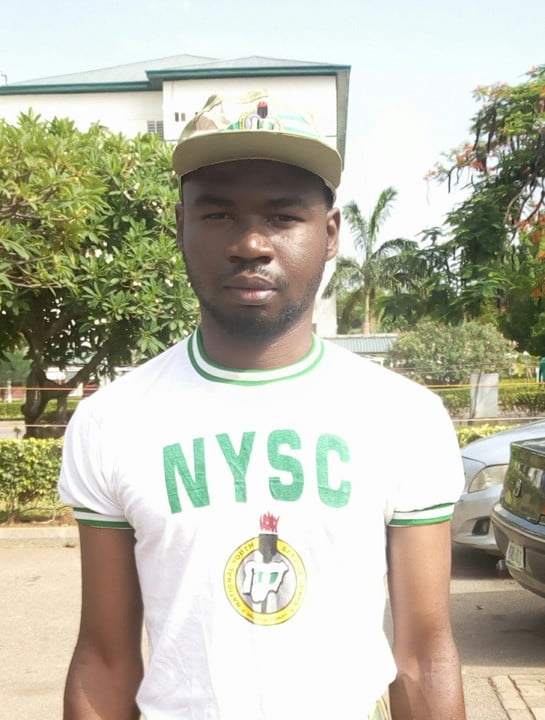 A young Nigerian, whose name could not easily be identified, has revealed how the National Youth Service Corps (NYSC), ruined his life.
The Nigerian, who is NYSC batch B, stream 1, 2018 corp member, revealed that his predicament started after taking lunch in camp on the 12 of August 2018 at the NYSC permanent orientation camp in Mangu, Plateau State, northern Nigeria.
Naija News understands that the Nigerian was in camp for the NYSC orientation exercise.
Below are his words…
Am a NYSC batch B, stream 1, 2018 corp member.
I was in NYSC permanent orientation camp Mangu, Plateau State for NYSC orientation exercise. After eating launch that was served in camp on the 12-August-2018 I started having severe heartburn, painful urination, abdominal discomfort and also felt like fainting. I took plenty of water that day and went to bed. I woke up the next day which was the day of the camp closing ceremony feeling much worse so I rushed to the camp clinic. I was given ciprofloxacin and metronidazole tablets by a doctor who was a corp member. No lab test was done to ascertain the cause of my problem. I took the tablets but didn't feel better.
As time went on my situation got worse and I struggled to walk so I decided to leave the camp and find a medical facility outside where I could receive proper treatment. When I got to the gate of the camp I was stopped by a policeman. He told me I was not allowed to leave the camp until the closing ceremony was over. I told him about my health issue and that I wanted to find a medical facility outside the camp where I could get proper treatment but he still refused to let me leave and insisted that I should use the camp clinic instead. I went back to the camp clinic and there I was given an injection on the right thigh by a doctor who was a corp member.
In the previous days in camp, I applied for relocation. It was not granted so I went to pursue the matter. I returned to the camp clinic later to complain that my situation was not improving but I was Ignored. I sat in the consulting room and waited but the doctors acted as if nobody was sitting there. I didn't even collect my posting letter that day because I was busy pursuing my health issue. I returned home (to Abuja) that day.
Two weeks later I started having severe burning pain in the leg that was injected. The leg felt very cold but was not cold to the touch. Immediately the pain started I knew it was the injection I received at the NYSC camp that caused it. The pain is very severe in the foot and also in the thigh that was injected. The burning pain has subsequently spread to all parts of my body. I feel it all over my head and my face and it's causing me constant headache. The burning pain is the type you have after very hot water pours on your skin. I also have tingling (sensation of being stabbed with pins and needles) in my hands and right foot. My right leg has become very tender to the touch making walking, sitting, and lying with the leg touching a surface very painful.
Recently my right foot has started to go numb on one side. Whenever the pain is very severe I start thinking of ways to take my life. I have been to different hospitals and also took medication but no improvement. The pain is only worsening. I wish for death every day but death is not coming. I have informed the NYSC Zonal inspector and also LGI (Local Government Inspector) in my place of primary assignment about my situation and also discussed with my LGI in January 2019 about them summoning the corp member doctors who were with us in camp so I could identify the one who injected me and get information about what he injected me but he told me that it will be difficult or almost impossible to do that. I don't know what to do now.
Before all this happened I was planning to venture into business full time. These days I can't even concentrate when performing activities such as studying, thinking, and reflecting because of pain and constant headache. Am in pain 24/7. The best I do when the pain is at peak is manage to sleep. I have lost interest in everything including life. Has any one reading this been in a similar situation or know what I can do now to get out of this situation. I'd like to get your inputs.
Death looks more attractive to me every day. It seems like the best option available now. I never knew all my dreams and aspirations would be shattered by just one injection shot.
Waiting for your replies.
Thanks.
Culled from: Nairaland.