Biokpomabo Accuses Wike Of Sponsoring AAC Crisis, Removal Of Sowore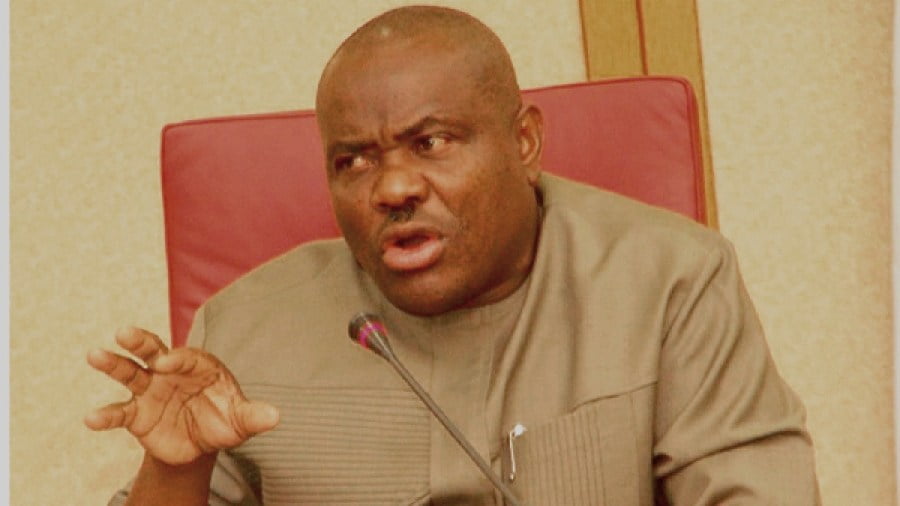 The Rivers State government has denied the allegation by the Africa Action Congress that the Governor of the state, Nyesom Wike, was behind the crisis within the party.
The party in its allegation claimed that Wike is trying to scuttle the effort of the party to reclaim its mandate at the Rivers State Governorship Election Petition Tribunal.
Naija News had earlier reported that the party removed Omoyele Sowore as its national chairman and appointed Leonard Nzenwa as a replacement.
Sowore while reacting to his removal decided to expel Ezenwa, the former national secretary, for anti-party activities.
The governorship candidate of AAC in Rivers State, Biokpomabo Festus in a statement alleged that, "Mr. Nzenwa, having received an undisclosed sum of Rivers money, is acting a script given to him by forcing the lawyer representing us at the Election Petition Tribunal, Tawo E. Tawo (SAN) to withdraw from representing us and imposing one of the known cronies of the Rivers State governor to take over the case."
"We have it on a good authority that Gov. Wike single-handedly financed the 'failed suspension' of our National Chairman, Omoyele Sowore and in a bid to buy more members of the party, he (Wike) has also reached out to the National Legal Adviser of our party Barr. Inibehe Effiong who declined to accept the bribe offered him by the governor."
"To this end, we are calling on Mr Nyesom Wike to channel the resources he is expending on bribing everyone just to scuttle our victory at the Tribunal to other meaningful ventures like addressing the infrastructural deficit in the state and problems of insecurity rather than wasting our resources on bribery."
"We therefore call on Rivers People to remain calm as we continue with our case at the Tribunal."
Simeon Nwakaudu, the Special Assistant to Governor Wike on Electronic Media, stated that the Governor has no hand in the crisis going on within the party.
"Like the governor has always said, he is a PDP leader; he has nothing to do with any other party. He won his election fair and square, Rivers people defended their votes, they gave him their mandate."
"The governor is also at the tribunal. PDP lawyers are at the tribunal defending the mandate on behalf of Rivers people. He has no hand in their crisis."
"There's is no party like AAC in the first place. It has nothing in Rivers state, the party is an online party. It doesn't exist in Rivers or anywhere in Nigeria. How many votes did AAC score in the presidential election or any other election for that matter?"
"The mandate is clear, the people voted for him overwhelmingly. Governor Wike won the election by over 712,000 votes and on May 29, he will go for his second term inauguration."