SARS Operatives Raid Popular School Hostel, Fire Shots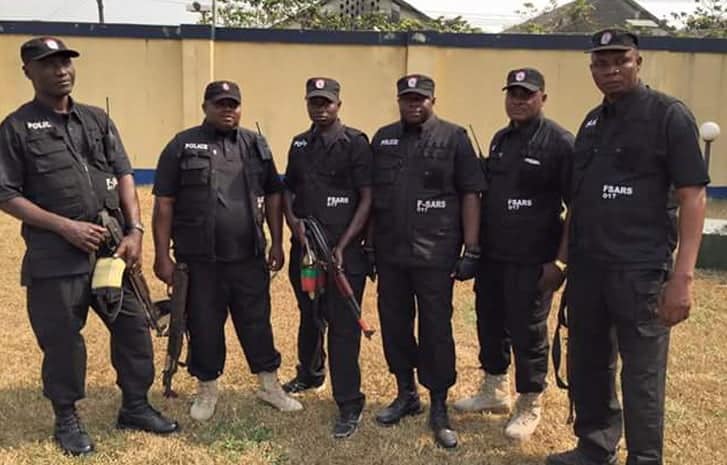 Operatives of the Special Anti-Robbery Squad (SARS) on Thursday invaded a popular school hostel in Edo state in what the students described as a "deliberate raid."
Naija News understands that the SARS operatives stormed the hostel in the midnight of Wednesday, May 23, while the students noticed that the operatives fired shots that killed the security dog in the hostel.
They said they woke up on Thursday morning only to see that their security dog was lifeless but noticed bullet wounds on the dog.
Although the student didn't reveal a complete detail of the incident, they alleged that the SARS operatives fled the scene after the death of their dog.
The SARS activity in the hostel in Ekpoma, Edo state comes after the wings of the anti-robbery squad had been cut over the alleged misconduct of the operatives especially against internet fraudsters, better known as 'Yahoo Boys.'
Naija News recalls that SARS had since been on the news for their arrest of Yahoo Boys, although, there have been allegations against the brutality of the anti-robbery squad; a development that has led to the change of activity in the Nigerian Crime sector as the operatives of the Economic and Financial Crimes Commission (EFCC) are now taking the front lead to bring perpetrators of cybercrime to justice.
The EFCC operatives had in recent times made series of arrest not excluding Nigerian musicians who are connected to cybercrime.