Private Jet Owner, Bishop Oyedpo Reveals Covenant Behind His Riches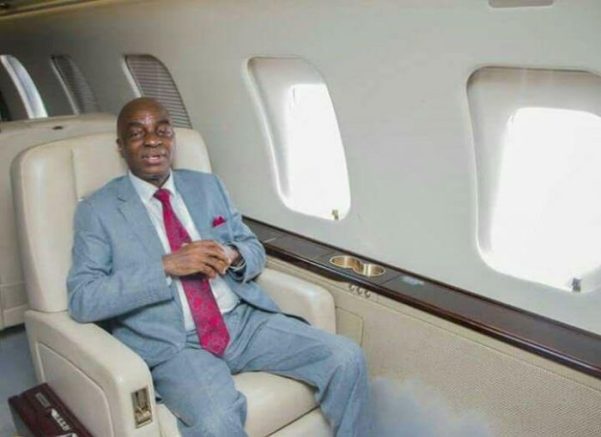 General Overseer of the popular Living Faith Church, David Oyedepo has said that his riches is not unconnected to God's covenant with him.
Naija News reports that the Bishop said God swore to make him rich because he gave Him a car for the gospel many years ago.
The preacher and private owner also said that his church now buys buses like loaves of bread because of the seed he sowed to God many years ago.
Oyedepo made this known in his recent sermon but clarified that he gave his car not because he wanted to be rich but for the propagation of the gospel of Christ.
He said that God's reaction to his sacrifice gave birth to his covenant with God were God swore to make him rich.
In his words, Oyedepo said; "I gave my car to God not to be rich but to spread the gospel and God swore to make me rich…now in one day we bought 87 buses at once, another day we bought 100 buses at once…We now buy buses like loaves of bread… Many of you will soon be building houses like loaves of bread," he said.
In his sermon, the Bishop also urged Christians to allow themselves to be used and led by God himself rather than depending on their certificate and professionalism.
"There are too many 'common' people in the world; you need to come out of them and be distinguished by His leading,"  he said.