NDLEA Boss Speaks On Travelling To Thailand To Learn How To Grow Cannabis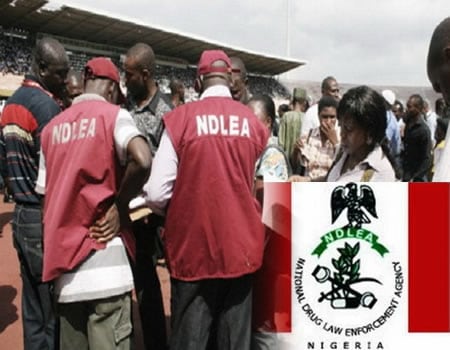 NDLEA To Continue Destruction Of Cannabis
The chairman of the National Drug Law Enforcement Agency (NDLEA), Muhammad Abdallah, has dismissed reports the agency is planning to encourage the growth of cannabis in Nigeria.
He said this against the backdrop of his recent visit to Thailand in company of the Ondo State governor, Rotimi Akeredolu, for a programme on medicinal cannabis extract development.
Naija News recalls Gov. Akeredolu had urged Nigeria to tap into the opportunity and economic value provided by the cultivation of cannabis for medicinal value.
He added that if growing the plant is legalized, under the supervision of the NDLEA, it would create thousands of jobs for Nigerians and boost the country's economy.
We all know that Ondo State is the hot bed of cannabis cultivation in Nigeria. We know how to grow it and it thrives well in the Sunshine State. With an estimated value of $145 Billion in 2025, we would be shortchanging ourselves if we failed t tap into the Legal Marijuana Market https://t.co/qUtER7gUtI

— Arakunrin Akeredolu (@RotimiAkeredolu) May 14, 2019
The governor's position has however generated heated arguments and divided opinions on the impact of legalizing cannabis in the country.
However, Pulse reports that the NDLEA boss in a signed statement on Monday, in reaction to the Governor's position, revealed that he was in Thailand for a completely different reason and made no remark in favour of the commercial, medicinal, or monetary value of cannabis.
He said, "My attention has been drawn to the misinformation that the Ondo State Governor and I were in the Republic of Thailand to learn how to grow cannabis sativa for medicinal purpose or economic gain.
"This is far from the truth. At no point did I make any remark in favour of the commercial and medicinal value or monetary gain of cannabis.
"The purpose of the visit to Thailand is to understudy how the country has successfully migrated some of her citizens hitherto engaged in illicit plant cultivation to the cultivation of legitimate economic crops and other lawful businesses.
"The NDLEA under my leadership has been consistent in our opposition to legalisation and decriminalisation of cannabis.
"For example, Operation Thunderstorm undertaken by the Ondo State Command of the NDLEA destroyed 3,900.73 hectares of cannabis sativa planted in forest reserves."