MURIC Reacts To New Democracy Day, June 12
The Federal Government of Nigeria (FG) has been praised for shifting the celebration of the inauguration of President Muhammadu Buhari's second term to June 12.
The praise was given by the Muslim Rights Concern (MURIC) in a statement by its Founder and Director, Professor Ishaq Akintola said, "June 12 symbolizes the struggle for the return of democracy to Nigeria and the transfer of power to the Nigerian people and the rejection of military rule.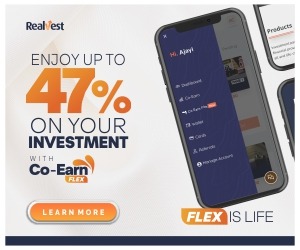 The statement added that" June 12 is an indelible landmark in the annals of Nigeria's political history.
"That was the day Nigerians eschewed acrobatic religiosity and gymnastic ethnicity and gave their votes to a man who truly deserved it. They gave the cold shoulder to mediocrity and parochialism and donned the toga of merit and excellence in its totality.
"Whereas Alhaji Abubakar Tafawa Balewa and Alhaji Ahmadu Bello had always won in the North, Chief Obafemi Awolowo had always won in the West only while Dr Nnamdi Azikiwe had always taken the East like a storm, the June 12 hero, Chief Moshood Kashimawo Abiola (M.K.O.) won a landslide victory in all the regions in the general election which took place on June 12, 1993.
"It was a huge paradigm shift and an unprecedented political landmark. It was a great opportunity to bring true unity to Nigeria. But the military dictators robbed the good people of this great country of this great opportunity to rise above kindergarten political culture. June 12 election which was the fairest and most peaceful election in Nigeria was criminally annulled. This annulment proved to be a poisonous disincentive and frustration replaced patriotism.
"Although critics called it a political gimmick aimed at securing votes of the South West in the 2019 elections, FG has now proved the doubting Thomases wrong by its decision to celebrate the inauguration of Buhari's second term on June 12.
"MURIC lauds Buhari for walking his talk. This is integrity incarnate. It is sincerity personified, Mr. President has added luster to the June 12 victory. Marking his second inauguration on that great day is the icing on the cake. It gives it the necessary gleam, shine, splendor, and glamour. Buhari is building a modern Nigeria not only with infrastructure but also with character. He is leading by example.
"Before we draw the curtains, we call on Nigerians to give FG maximum support in its efforts to build a virile nation. The South West, in particular, owes FG a moral debt of loyalty and solidarity over the June 12 issue. The debt is so huge that individuals and groups behind irredentist propensities and manifestations from the sub-region must be seen as ingrates from now on."
Source: Naija News