Latest Political News In Nigeria For Monday, May 20th, 2019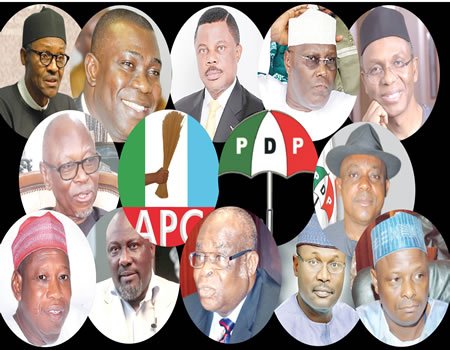 Good morning, Nigeria, welcome to Naija News roundup of political news headlines for today Monday, May 20th, 2019.
Below is a roundup of top political stories in Nigeria.
The administration of President Muhammadu Buhari has acquired the services of an image-laundering and lobbying firm with offices in the United Kingdom and the United States to undertake 'outreach and relationship building with various stakeholders.' The hiring comes about a month after Atiku Abubakar last April hired the services of lobbying firm Fein & DelValle PLLC, founded by a former Justice Department employee, Bruce Fein, to help push narratives that support his challenge of the result of the presidential election among top US politicians.
Governor Rochas Okorocha of Imo State has boasted that the All Progressives Congress (APC) is nothing in the South East without him. The governor made this known while reacting to reports in which the Director-General of the Voice of Nigeria (VON), and a chieftain of the APC, Osita Okechukwu accused him of ruining the APC in South-East.
A former Governor of Plateau State, Senator Joshua Dariye, continues to receive the N750, 000 salary and N13.5m monthly running cost from the National Assembly, 11 months after his conviction by a Federal Capital Territory High Court. This implies that his total earnings have risen from N85.5m in November last year to N171.1m in May.
If feelers seeping out from the Kwara State chapter of the ruling All Progressives Congress (APC) is anything to go, there is a titanic battle currently ongoing between two of the state's prominent people in what amounts to a straight shoot-out for control of the local chapter of the APC. Both camps have started beating the war drums ahead of the impending inauguration of the new administration, ThisDay reports.
An Osun State High Court sitting in Ede has fixed July 6th for further hearing on the circumstances surrounding the sudden death of Senator Isiaka Adetunji Adeleke. The presiding Judge, Justice Ayo Oyebiyi gave the notice of adjournment after the prosecuting team led by the Acting Solicitor
General and Permanent Secretary, Osun State Ministry of Justice, Dapo Adeniji closed his case.
That's political news in Nigeria for today. Read more Nigerian news on Naija News. See you again tomorrow.