Arewa Youth Call For Changes As Lalong Becomes Northern Governors' Forum Chairman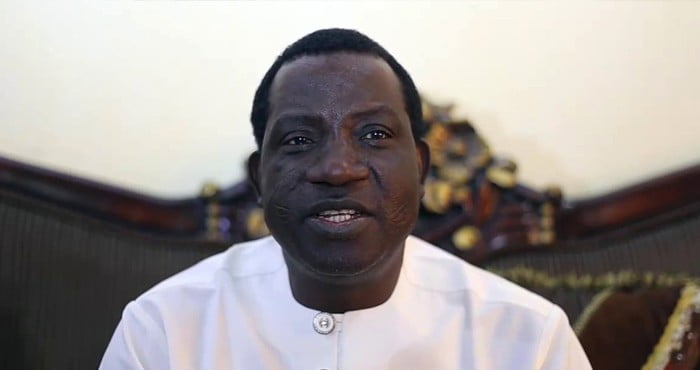 The Governor of Plateau State, Simon Lalong, who was recently elected chairman of the Northern States Governors Forum, has been challenged by the Arewa Youth Assembly to bring better improvement on the achievement of the outgoing chairman of the forum, Kashim Shettima.
Recall that Naija News reported that Lalong was elected as the Chairman of the Northern States Governors' Forum.
The group in a statement through its speaker, Mohammed Salihu Danlami, said, "We want to see changes in Northern Nigeria. Changes in insecurity, infrastructure, unemployment, unity and peace".
"The leadership of Arewa Youth Assembly felicitated with His Excellency, Rt.HON Simon Lalong on his emergence as Chairman of the Northern Governor's forum during the last Northern Governors' meeting held in Kaduna".
"Arewa Youth Assembly believes in your leadership style and we hope this will bring a turn around to the peace-loving people of Northern Nigeria."
"His Excellency Lalong should consolidate on the achievements of the outgoing chairman H. E Kashim Shettima, learn from his lapses and improve from his failure,".
"Governor Lalong should know that insecurity, unemployment, poverty, hatred, herdsmen/farmers clashes, banditry, kidnapping, Illiteracy etc have taken over Northern Nigeria."
"The whole 19 Northern States of Nigeria are suffering from one problem or another. No one is secured. Killings of innocent people is increasing by the day."
"As we congratulate you today, we wish to advise you to please make history by bringing out agendas that will be beneficial to our people."
"You should target the revival of Arewa textiles to reduce the high unemployment rate in Northern Nigeria. As a peace Ambassador, try to unite the divergent groups of Northern Nigeria. Please preach peace, bring peace and stop the killings. Try and write your name on marble as the turning point of peace and unity in northern Nigeria."
They called on the Governor not to bring partisan politics to the forum but get help on solving the insecurity in the Northern part of Nigeria.
"We also wish to appeal to the 19 Northern Nigeria governors to please put their heads together to revive our industries in northern Nigeria. Work as a team and let Lalong be your team leader."
"We also wish to plead with the people of Northern Nigeria to help the Northern Governors Forum led by H.E Simon Lalong to achieve in uniting and the restoration of peace in northern Nigeria,".