Amosun's Aide Backtracks, Withdraws Resignation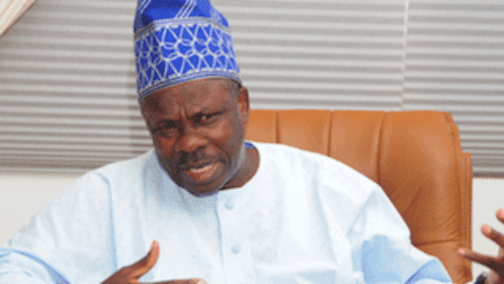 The Ogun state Commissioner for Local Government and Chieftaincy Affairs, Jide Ojuko, on Friday, said Governor Ibikunle Amosun had rejected his resignation letter which he tendered on Tuesday.
Ojuko had earlier announced his resignation over the Obaship tussle in Aworiland in Ado-Odo/Ota local government area of the state.
The commissioner had in the resignation letter dated May 14, 2019 and addressed to Amosun explained that the "recent directive" of the Governor "on the issues of Obaship in some areas in Ota State Constituency runs against my conscience and yearnings of my people that I represent."
However, on Friday, the commissioner returned to his seat, saying Amosun rejected his resignation and that the issues that prompted his resignation were being looked into.
Speaking to newsmen, Ojuko described his resignation letter as a "love letter between two lovers."
He said, "The Ogun State Governor, Senator Ibikunle Amosun, has rejected the earlier sent letter of resignation which was circulated by the media.
"In view of this development, I am back at my desk and wish to place on record that the issues surrounding my earlier resignation are being looked into.
"Let me also clear the air that the content of the letter was being misinterpreted.
"While I appreciate my good people of Ota State Constituency for their understanding, I remain the Commissioner for Local Government and Chieftaincy Affairs till the end of this administration."