Saraki Speaks On 9th National Assembly Leadership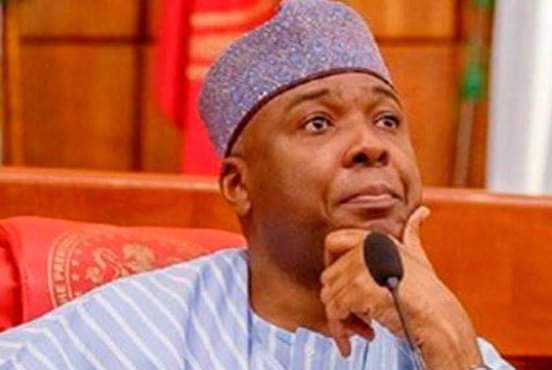 Senate President Bukola Saraki has warned against the enthronement of a weak 9th National Assembly in Nigeria.
The outgoing Senate President made this known when he received the Arewa Online Publishers Forum on Thursday.
He said without a strong parliament and principle of separation of powers among the three arms of government, Nigeria cannot move forward.
He said: "As long as our parliament is strong, Nigeria will be stronger. I think it is important that we lay a solid foundation to strengthen our democracy."
Saraki noted with satisfaction that the media has been playing an important role in ensuring the survival of democracy.
"You have a responsibility to ensure that individual interest gives room for collective interest for a better Nigeria for all", Saraki said.
The ruling All Progressives Congress (APC) had anointed Senator Ahmed Lawan and Femi Gbajabiamila for Senate President and Speaker position, respectively.
Source: Naija News